Let see how well you know about Manohar Parikkar??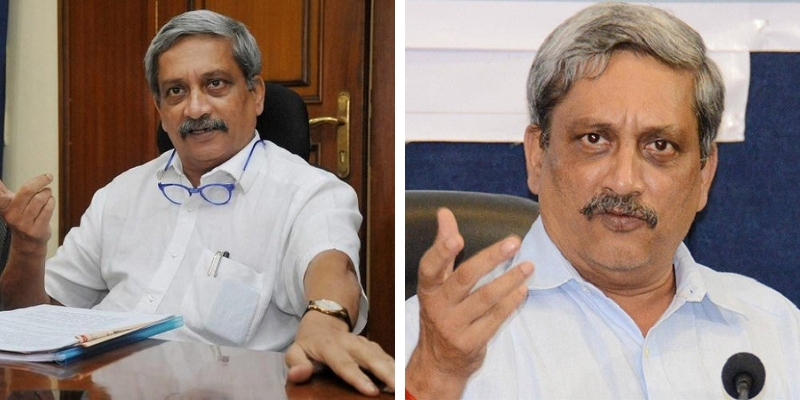 Manohar Parikkar was former chief minister of Goa. He was also defence minister of India.
Author : Agniva Bhowmick
Posted On : 21-Mar-2019
Q1: When Manohar Parikkar was born?
A. 13th December 1955
B. 14th December 1955
C. 15th December 1955
D. 16th December 1955
Q2: For which political party he worked?
A. BJP
B. CONGRESS
C. TMC
D. Aam Admi
Q3: He was the minister of which state?
A. UP
B. MP
C. Goa
D. Kashmir
Q4: In which year he became minister of defence?
A. 2013
B. 2014
C. 2015
D. 2016
Q5: How many times he became chief minister of Goa?
Q6: When he became chief minister for the first time?
A. 24th Oct 2000
B. 25th Oct 2001
C. 26th Oct 2002
D. 27th Oct 2003
Q7: At which age he was died?
Q8: From where he earned doctorate degree?
A. NIT Goa
B. KIIT Bhubaneswar
C. NIFT
D. IITMumbai
Q9: In which year he was Distinguished Alumnus Award IIT-Mumbai?
A. 1998
B. 1999
C. 2000
D. 2001
Q10: In which year he was died?
A. 2016
B. 2017
C. 2018
D. 2019