Take this quiz and see how well you know about Marcelo??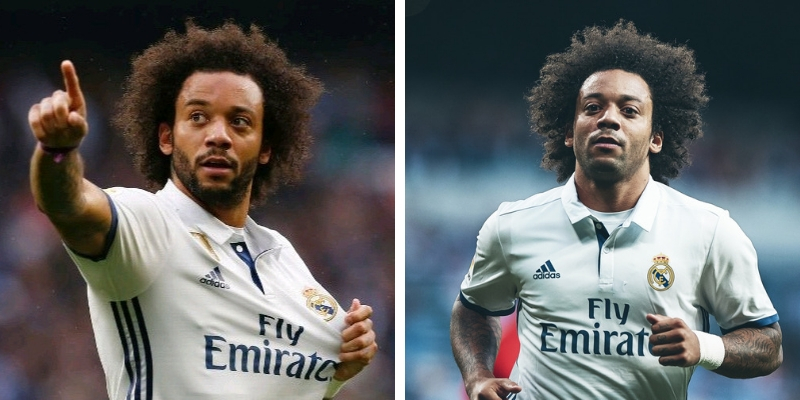 Marcelo is the player of Spanish Club, Real Madrid. He plays mainly as a left back, but can also operate as a left winger
Author : Agniva Bhowmick
Posted On : 09-Apr-2019
Q1: What is the full name of Marcelo?
A. Marcelo Vieira da Jimor
B. Marcelo Vieira da Silva
C. Marcelo Vieira da Silva Júnior
D. Vieira da Silva Marcelo
Q2: When he was born?
A. 11 May 1988
B. 12 May 1988
C. 13 May 1988
D. 14 May 1988
Q3: He plays for which nation?
A. Brazil
B. Argentina
C. Spain
D. Itally
Q4: At which age was he named to the Brasileirao Team of the Season?
Q5: In which year did he make his debut for Brazil against Wales?
A. 2004
B. 2005
C. 2006
D. 2007
Q6: In which year did he won Bronze medal in Olympic Squad?
A. 2004
B. 2008
C. 2012
D. 2016
Q7: When did Marcelo join in Real Madrid?
A. 2006
B. 2007
C. 2008
D. 2009
Q8: What is his jersey number ?
Q9: How many world cups has he played for Brazil?
Q10: How many goals has he assisted in his career ?
A. 332
B. 340
C. 350
D. 367