Take this quiz and see how well you about Matthew Hayden??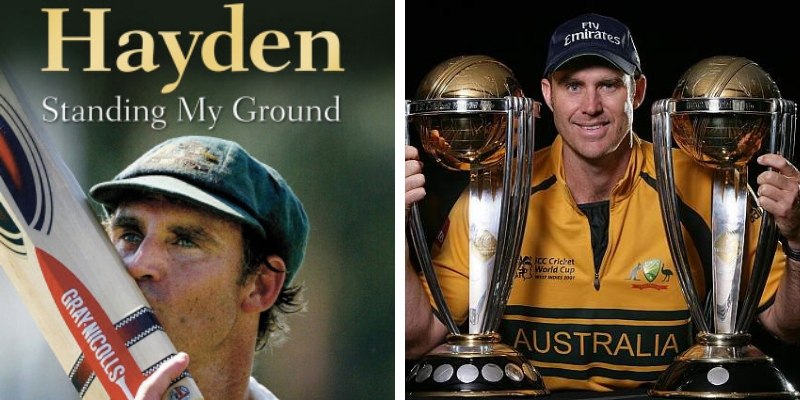 Matthew Hayden was former left-hand batman cricketer of Australia. He mainly known for his aggressive cricket. He used to open innings for Australia.
Author : Agniva Bhowmick
Posted On : 26-Feb-2019
Q1: What is the middle name of Matthew Hayden?
A. Jimmy
B. Lawrence
C. Ronny
D. Micheal
Q2: When he was born?
A. 30 October 1971
B. 28 October 1971
C. 29 October 1971
D. 31 October 1971
Q3: What was best score in test cricket?
A. 250
B. 300
C. 350
D. 380
Q4: What was his highest score in test against India?
A. 150
B. 178
C. 183
D. 201
Q5: What was his test average until his test retirement?
A. 48.8
B. 49.7
C. 50.7
D. 51.7
Q6: In which year he made his ODI debut?
A. 1993
B. 1994
C. 1995
D. 1996
Q7: How many centuries he had in his test career?
Q8: In which year he was awarded in Australian Sports Medal?
A. 2000
B. 2002
C. 2004
D. 2006
Q9: In which year he retired from all format of cricket?
A. 2010
B. 2012
C. 2014
D. 2016
Q10: In which team he used to play in IPL?
A. KKR
B. DC
C. GL
D. CSK