Take this quiz and see how well you know about Mauricio Macri??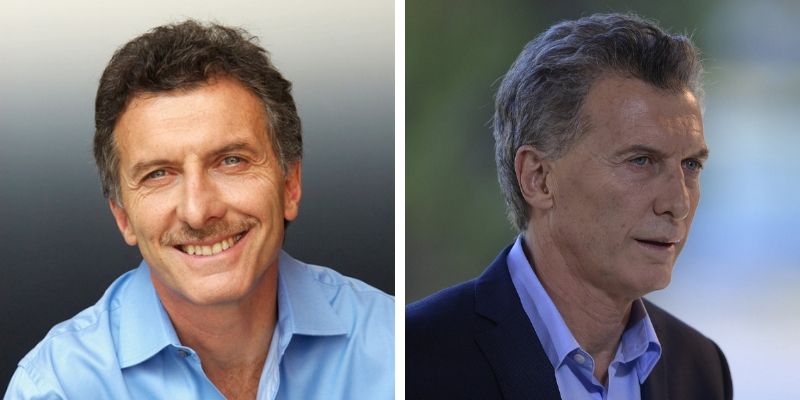 Mauricio Macri is the current Presi/ent of Argentina. Macri became president of Boca Juniors, one of Argentina's two most popular football clubs, in 1995. Although Macri was a potential presidential candidate in the 2011 general elections.
Author : Agniva Bhowmick
Posted On : 26-May-2019
Q1: When Mauricio Macri was born?
A. February 7, 1959
B. February 8, 1959
C. February 9, 1959
D. February 10, 1959
Q2: When did he become president of Argentina?
A. 2016
B. 2015
C. 2014
D. 2013
Q3: What he was before being president of Argentina?
A. Civil Engineer
B. Lawyer
C. Teacher
D. Professor
Q4: What was his period when he served 'chief of government of Buenos Aires '?
A. 2007 to 2015
B. 2008 to 2016
C. 2006 to 2014
D. 2005 to 2017
Q5: In which year was he named 'one of the world's 100 most influential people' by Time magazine ?
A. 2013
B. 2014
C. 2015
D. 2016
Q6: How many siblings he has?
Q7: When did he enter politics?
A. 2001
B. 2002
C. 2003
D. 2004
Q8: When did he intended to run for chairman of sports club Boca Juniors ?
A. 1990
B. 1991
C. 1992
D. 1993
Q9: At which place in 1996 Apertura league table did his team finished the tour ?
A. 5th
B. 6th
C. 8th
D. 10th
Q10: Which country did give him 'Grand Cross of the Legion of Honour'?
A. Argentina
B. Mexico
C. France
D. Brazil