Take this quiz and see how well you know about Moeen Ali?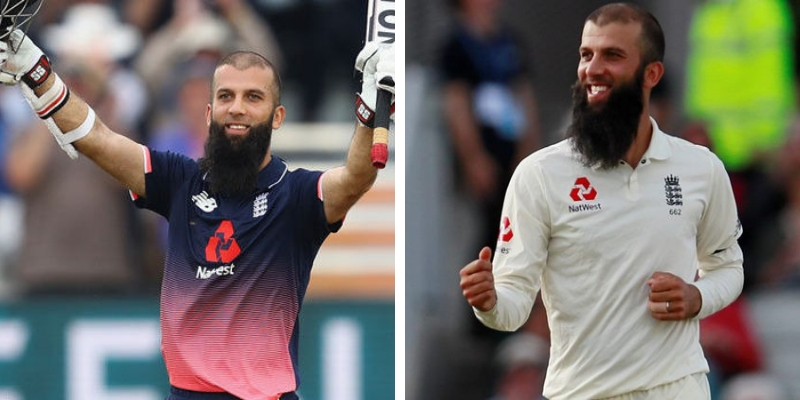 Moeen Ali is an international cricketer of England. He is all-rounder. He is a left-handed batsman and right-arm off-spinner.
Author : Agniva Bhowmick
Posted On : 01-Apr-2019
Q1: What is the middle name of Moeen Ali?
A. Mohammad
B. Mun
C. Munir
D. Munna
Q2: When he was born?
A. 18 June 1987
B. 19 June 1987
C. 20 June 1987
D. 21 June 1987
Q3: In which year he made his test debut?
A. 2011
B. 2012
C. 2013
D. 2014
Q4: What is his jersey number ?
Q5: He plays for which team in IPL?
A. RCB
B. CSK
C. MI
D. KKR
Q6: How many centuries he has in his test cricket?
Q7: What was his best score in test cricket?
A. 123
B. 133
C. 143
D. 155
Q8: What is best bowling in test cricket?
A. 6/53
B. 7/45
C. 8/67
D. 9/78
Q9: How many wickets he has taken in test career ?
A. 123
B. 134
C. 150
D. 177
Q10: In which year Ali was nominated for the Best at Sport award at the British Muslim Awards?
A. 2015
B. 2016
C. 2017
D. 2018