Only a monument lover can get 10/10 in this quiz?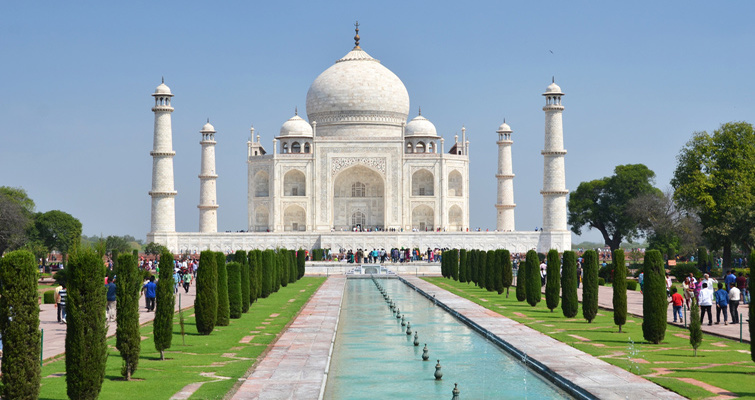 Only a monument lover can get 10/10 in this quiz
Author : Adiyogi Quiz Master
Posted On : 31-Jan-2018
Q1: Which place in India we can find cave temples with 3 faiths?
A. Agra
B. Ellora
C. Delhi
D. Madurai
Q2: In the rockcut architecture of India which foreign influence is mainly seen?
A. Indo-European
B. Greek
C. Persian
D. Arabic
Q3: Which city has maximum number of historical monuments?
A. Delhi
B. Punjab
C. Mumbai
D. Kolkata
Q4: Which monument was built in memory of a British monarch?
A. King Richard Memorial
B. Prince of Wales Memorial
C. Victoria Memorial
D. King George Memorial
Q5: Taj Mahal was built in the memory of?
A. Farida Mahal
B. Mumtaz Mahal
C. Toba Begum
D. Jahani Mahal
Q6: Post independence the Ochterlony monument was renamed as what?
A. Char Minar
B. Shaheed Minar
C. Victory Tower
D. Qutub Minar
Q7: The Mosque with 'Shaking Minarets' is found in which city of India?
A. Allahabad
B. Ahmedabad
C. Lucknow
D. Hyderabad
Q8: Name the city that has built a 15.8m Gandhi stupa?
A. Ranchi, Jharkhand
B. Vijayawada, Andhra Pradesh
C. Allahabad, Uttar Pradesh
D. Vadodara, Gujarat
Q9: The architecture of the city of Cochin in Kerala reflects the influence of...?
A. The British
B. The Portuguese
C. All of the above
D. The Dutch
Q10: Where is the world's largest panoramic sculptural relief located?
A. Mahabalipuram
B. Madurai
C. Pondicherry
D. Kanchipuram