How much do you know about the facts from Mughal rule, take this quiz to test yourself?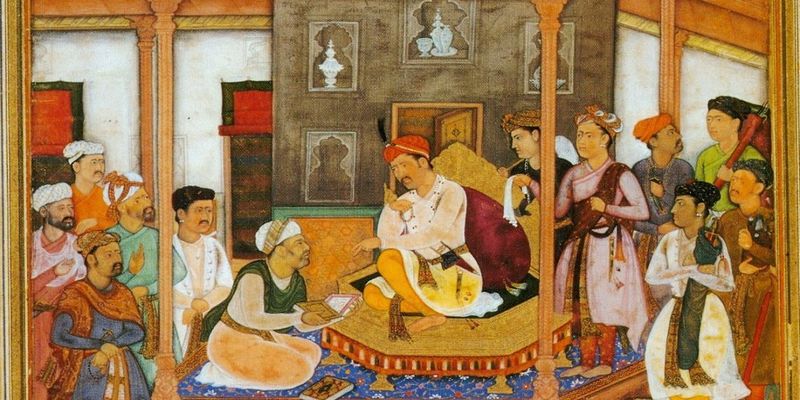 How much do you know about the facts from Mughal rule
Author : Adiyogi Quiz Master
Posted On : 12-Feb-2018
Q1: Which book was written by a lady of the mughal royal house
A. Humayun Namah
B. Akbar Namah
C. Badshah Namah
D. Babar Namah
Q2: Name the mughal emperor who banned Tobacco
A. Shahjahan
B. Babar
C. Akbar
D. Jahangir
Q3: What was the original name of Tansen
A. Lal Kalawant
B. Ramtanu Pande
C. Mahananda Pande
D. Baz Bahadur
Q4: Which Mughal ruler earned the title Insan-i-kamil (Perfect Man) for his peaceful personality and patience?
A. Humayun
B. Jahangir
C. Akbar
D. Shahjahan
Q5: Humayun was defeated by Sher Shah Suri in which of the battle
A. Battle of Thanesar
B. First battle of Panipat
C. Battle of Chausa
D. Battle of Khanwa
Q6: Who gave permission to English to set up their Factory in Surat
A. Akbar
B. Shah Jahan
C. Aurangzeb
D. Jahangir
Q7: The city of Prayag was named Allahabad, the city of Allah by
A. Aurangzeb
B. Shah Jahan
C. Akbar
D. Bahadur Shah Zafar
Q8: Whom did Shah Jahan appoint as the Governor of Mughal provinces in the Deccan?
A. Aurangzeb
B. Shuja
C. Murad Baksh
D. Dara Shikoh
Q9: Who was defeated by Babur in the Battle of Khanua in 1527
A. Rana Pratap of Mewar
B. Ibrahim Lodhi
C. Daulat Khan Lodhi
D. Rana Sangha of Mewarl
Q10: Babur was related to whom from his father's side
A. Qutubuddin Aibak
B. Timur
C. Balban
D. Alauddin Khilji