Take this quiz and see how well you know about Naguib Mahfouz??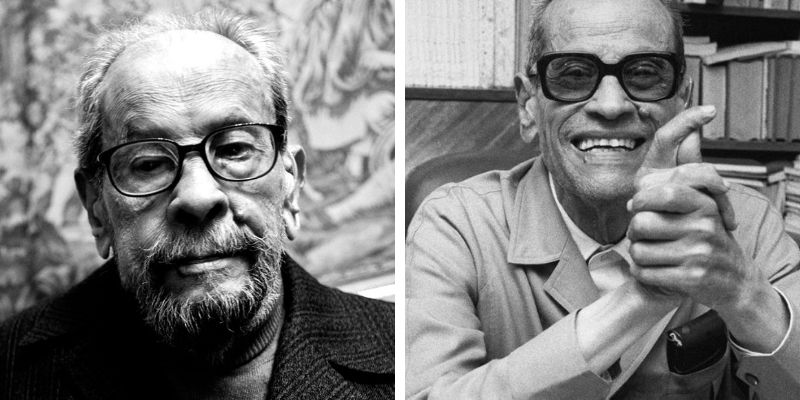 Naguib Mahfouz was an Egyptian writer. He is regarded as one of the first contemporary writers of Arabic literature, along with Taha Hussein.
Author : Agniva Bhowmick
Posted On : 20-Jul-2019
Q1: When Naguib Mahfouz was born ?
A. December 11, 1911
B. December 12, 1912
C. December 13, 1913
D. December 14, 1914
Q2: When did he receive Nobel Prize in Literature?
A. 1987
B. 1988
C. 1989
D. 1990
Q3: How many novel did he publish?
Q4: What is the name of his first novel?
A. Cairo Modern
B. The Struggle of Thebes
C. Rhadopis of Nubia
D. Mockery of the Fates
Q5: When did he work as Director of Censorship in the Bureau of Arts?
A. 1950
B. 1951
C. 1952
D. 1953
Q6: His which novel translated in movie?
A. Midaq Alley
B. Adrift on the Nile
C. The Mirage
D. The Beginning and the End
Q7: What is the first part of Cairo Trilogy?
A. Sugar Street
B. Palace of Desire
C. Palace Walk
D. Children of Gebelawi
Q8: When did he write second part of Cairo Trilogy?
A. 1954
B. 1955
C. 1956
D. 1957
Q9: When did he write the Novel 'The Crime'?
A. 1973
B. 1974
C. 1975
D. 1976
Q10: What is the name of his last novel?
A. 2010
B. 2011
C. 2013
D. 2014