How well you know about Nawazuddin Siddiqui?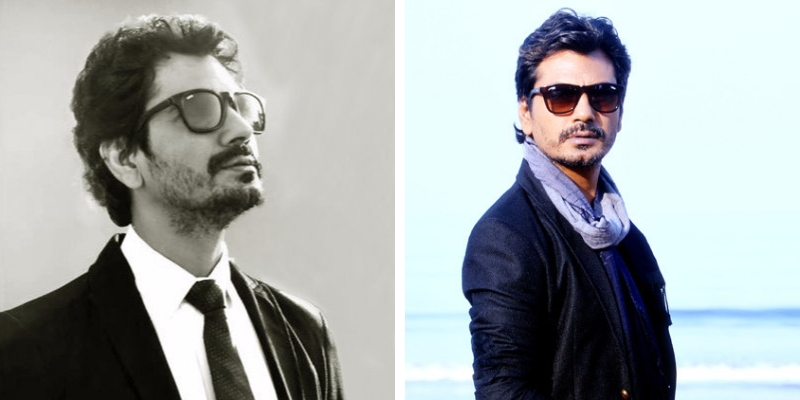 Siddiqui was born on 19 May 1974 in Budhana, a small town and tehsil in Muzaffarnagar district, Uttar Pradesh, India, into a zamindari Muslim family of Lambardars. He is the eldest of his eight siblings. He graduated with a Bachelor of Science degree in Chemistry from Gurukul Kangri Vishwavidyalaya, Haridwar.
Author : Agniva Bhowmick
Posted On : 10-Feb-2019
Q1: What was breakthrough movie?
A. Black Friday
B. Munna Bhai MBBS
C. Aaja Nachle
D. Kick
Q2: What name of his debut film?
A. Black Friday
B. Sarfarosh
C. Shool
D. The bypass
Q3: In which movie he acted with Amitabh Bachchan?
A. Kick
B. Bajrangi Bhaijan
C. Te3N
D. Lion
Q4: In which movie he acted with SRK?
A. Raees
B. Mansoon shootout
C. Majhi the mountain man
D. kick
Q5: What is his dream role?
A. Salim in Mughal-e-Azam
B. Shiv Gajra in Kick
C. Ramanna in Raman Raghab in 2.0
D. Rama in lion
Q6: What was name of his character in Bjarangi Bhaijan ?
A. Ram
B. Chand Nabab
C. Nirmal Sen
D. Shiva
Q7: What was his character name in Gangs of Waysseypur ?
A. Faizal Khan
B. Taimur
C. Sonu Duggal
D. Abhay
Q8: In which movie he played of role terrorist?
A. Kick
B. Raees
C. Te3N
D. Sarfarosh
Q9: For which movie he was awarded "Best Actor" at the New York Indian Film Festival?
A. Kick
B. Haramkhor
C. Kahani
D. Te3N
Q10: In which movie he acted with Amir Khan?
A. PK
B. Dhoom 3
C. Kahani
D. Talash