How much you know about Nicole Kidman? Take this quiz to know?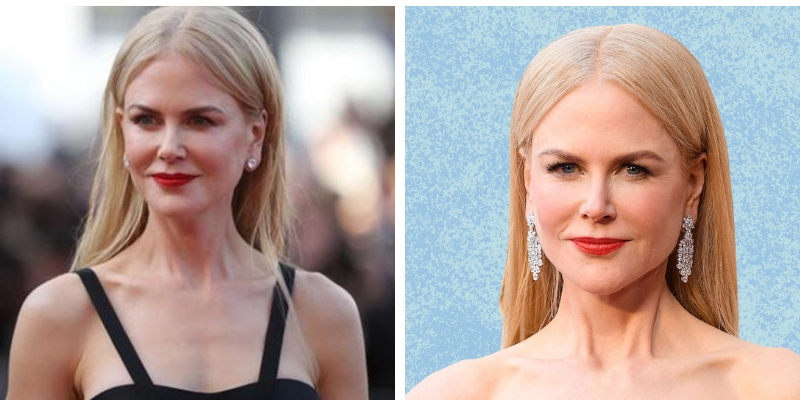 Elegant blonde Nicole Kidman, known as one of Hollywood's top Australian imports.She was raised in Sydney and launched her acting career as a teenager. She appeared in made-for-television films and miniseries after three decades in Hollywood, is just now getting the most exciting roles of her entire career.
Author : Soumi Banerjee
Posted On : 04-Feb-2019
Q1: In which year she was born?
A. 1964
B. 1961
C. 1967
D. 1957
Q2: What's her middle name?
A. Janice
B. Alexa
C. Rose
D. Mary
Q3: Which was her debut Hollywood movie?
A. Fur
B. Cold Mountain
C. Days of Thunder
D. Happy Feet
Q4: In the movie The Hours she played the character of which English Writer?
A. Virginia Woolf
B. Grace Stewart
C. Isabel Archer
D. Gail Jones
Q5: Who was her first husband
A. Morgan Freeman
B. Tom Cruise
C. Johnny Depp
D. Clint Eastwood
Q6: How many children she has?
Q7: Nicole Kidman has founded which production company?
A. Sunflower films
B. Blossom films
C. Rainbow company
D. Dream works pvt limited
Q8: How many Golden Globe nomination she got?
Q9: For which movie she got her first oscar?
A. Dogville
B. The Hours
C. Bewitched
D. To die for
Q10: In 2017 she was nominated as the best supporting actress for Oscar for which movie
A. The Upside
B. Destroyer
C. Genius
D. Lion