Take this quiz and see how well you know about Nirmala Sitharaman??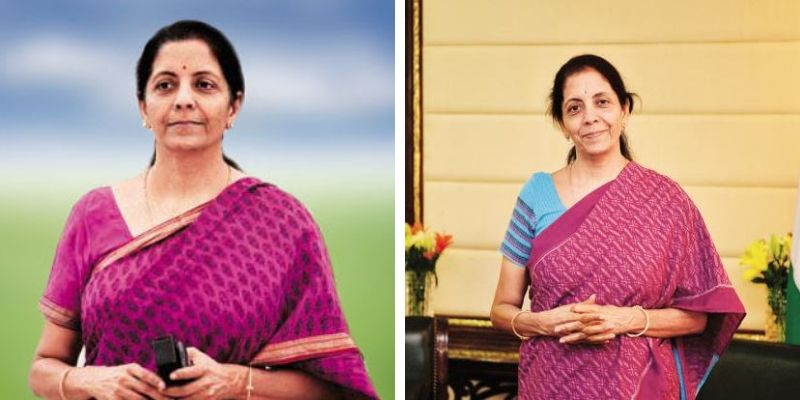 Nirmala Sitharaman is an Indian politician of the Bharatiya Janata Party (BJP), who is currently serving as the Minister of Finance and Minister of Corporate Affairs. Sitharaman is India's second female defence minister and also the second female finance minister after Indira Gandhi.
Author : Agniva Bhowmick
Posted On : 11-Jun-2019
Q1: When Nirmala Sitharaman was born?
A. 18 August 1960
B. 18 August 1959
C. 18 August 1967
D. 18 August 1955
Q2: Where was she born?
A. Madurai, Tamil Nadu
B. Madraj, Tamil Nadu
C. Nagpur Mumbai
D. Delhi
Q3: From which university did he complete her Master of Arts degree in economics and M.Phil?
A. IIT
B. AIIM
C. IIM
D. JNU
Q4: In which year she got marriage?
A. 1986
B. 1987
C. 1988
D. 1989
Q5: When did she join BJP?
A. 2006
B. 2007
C. 2008
D. 2009
Q6: From which state was she elected as a Rajya Sabha Member?
A. Uttar Pradesh
B. Andhra Pradesh
C. Madhdhya Pradesh
D. Mumbai
Q7: In which year was she inducted into Narendra Modi's cabinet as a junior minister?
A. 2017
B. 2016
C. 2015
D. 2014
Q8: When was she appointed as Minister of Defence?
A. 3 September 2016
B. 3 September 2017
C. 3 September 2019
D. 3 September 2018
Q9: When was Nirmala Sitharaman appointed as the finance and corporate affairs minister?
A. On 31 May 2019
B. On 30 May 2018
C. On 25 May 2014
D. On 29 May 2019,
Q10: How many siblings she has?