Take this quiz and see how well you know about Ousmane Dembele??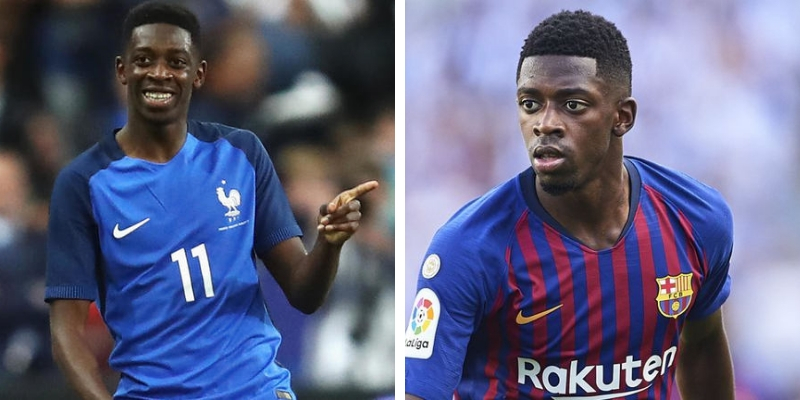 Ousmane Dembele is french footballer who currently is playing Barcelona. He was member of FIFA World Cup 2019 winning team.
Author : Agniva Bhowmick
Posted On : 10-Apr-2019
Q1: What the full name of Ousmane Dembele?
A. Tendinny Ousmane Dembele
B. Masour Ousmane Dembele
C. Jamour Ousmane Dembele
D. Linder Ousmane Dembele
Q2: When he was born?
A. 13 May 1997
B. 14 May 1997
C. 15 May 1997
D. 16 May 1997
Q3: When did he begin his career at Rennes before joining Dortmund?
A. 2014
B. 2015
C. 2016
D. 2017
Q4: With how many money did he transfer to Barcelona?
A. 105 Million
B. 110 Million
C. 115 Million
D. 120 Million
Q5: In which year did he make his international career for French ?
A. 2014
B. 2015
C. 2016
D. 2017
Q6: In which club did he present his present his nation?
A. 2018 FIFA World Cup
B. 2014 FIFA World Cup
C. 2010 FIFA World Cup
D. 2006 FIFA World Cup
Q7: What is his jersey number in Barcelona?
Q8: How many goals did he score for Barcelona?
Q9: For how many years did he sign contract with German club Borussia Dortmund?
Q10: Against which team did he hat-trick during his first season with Rennes?
A. Real Madrid
B. Herouville
C. Borussia Dortmund
D. Barcelona