Take this quiz and see how well you know about P.V.Rao??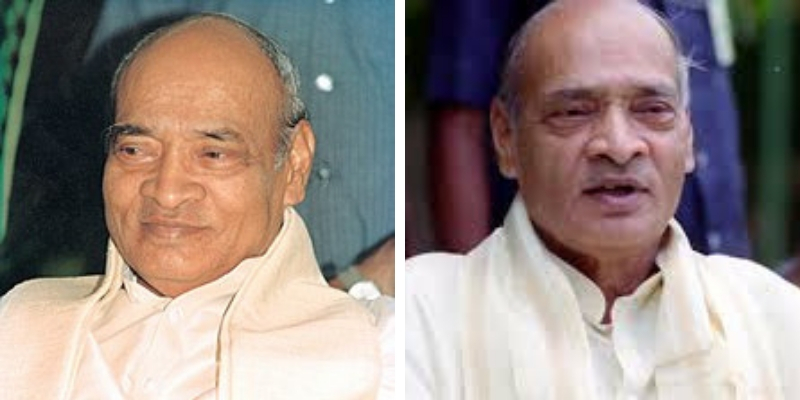 He was the second holder of this office from a non-Hindi-speaking region and 1st belonging to the southern part of India. Rao was also referred to as Chanakya for his ability to steer tough economic and political legislation through the parliament at a time when he headed a minority government
Author : Agniva Bhowmick
Posted On : 12-May-2019
Q1: What is the full name of P.V Narasimha Rao?
A. Pallav Vishnu Narasimha Rao
B. Pamulaparthi Venkata Narasimha Rao
C. Parrlamunarthi Vijay Narasimha Rao
D. Pratim Vikant Narasimha Rao
Q2: When he was born?
A. 26 June 1921
B. 27 June 1921
C. 28 June 1921
D. 29 June 1921
Q3: What was his profession apart from being a politician ?
A. Lawyer
B. Government Officer
C. Actor
D. IPS
Q4: In which year did he become prime minister of India?
A. 1988
B. 1989
C. 1990
D. 1991
Q5: What was his rank prime minister of India?
A. 10th
B. 9th
C. 8th
D. 7th
Q6: To whom did he employ as his Finance Minister to embark on historic economic transition?
A. Dr. APJ Abdul Kalam
B. Dr. Manmohan Singh
C. Rajib Gandhi
D. Sanjay Gandhi
Q7: In how many languages did he speak?
Q8: In which year did he retire from politics?
A. 1992
B. 1991
C. 1990
D. 1989
Q9: Which novel was written by P.V Rao?
A. Outsider
B. All The Prime Minister's Men
C. Insider
D. The Great Gutsby
Q10: What was P.V Rao when Indira Gandhi was assassinated ?
A. Finance Minister
B. Technology Minister
C. Defence Minister
D. Home Minister