Take this quiz and see how well you know about Paul Levesque??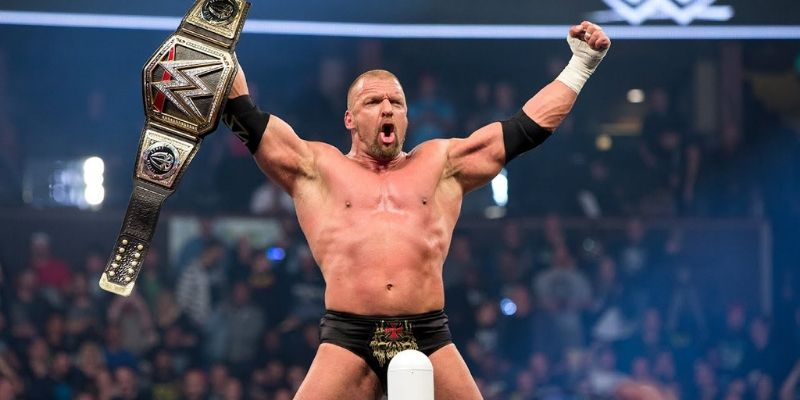 Paul Levesque is an American business executive, professional wrestler, and actor. He has been the Executive Vice President of Talent, Live Events and Creative for WWE since 2013, as well as being the founder and senior producer of NXT.
Author : Agniva Bhowmick
Posted On : 08-Sep-2019
Q1: What is the middle name of Paul Levesque?
A. Michini
B. Michael
C. Mummy
D. Michel
Q2: When was he born?
A. July 24, 1966
B. July 25, 1967
C. July 26, 1968
D. July 27, 1969
Q3: What was his ring name?
A. Hulk
B. Hitman
C. Triple H
D. HHH
Q4: What was his ring name when he began his wrestling career with the International Wrestling Federation in 1992?
A. Triple H
B. Teri Storm
C. Terror Storm
D. Terra Ryzing
Q5: When did he join World Championship Wrestling (WCW), where he was soon repackaged as a French-Canadian aristocrat named Jean-Paul Lévesque?
A. 1993
B. 1994
C. 1995
D. 1996
Q6: How many times did he win World Champion in wrestling?
Q7: In which year was he inducted into the WWE Hall of Fame as part of the stable D-Generation X?
A. 2019
B. 2018
C. 2017
D. 2016
Q8: What was his debut film?
A. The Chaperone
B. Relative Strangers
C. Blade: Trinity
D. WWE Power Series
Q9: Who did Triple H defeat for his first WWE Championship?
A. The Rock
B. Mankind
C. The Big Show
D. Stone Cold
Q10: Who squashed Triple H in his WrestleMania debut?
A. Shwan Micheals
B. The Ultimate Warrior
C. Hulk Hogan
D. Sgt. Slaughter