Take this quiz and see how well yo know about Pedro Senchez??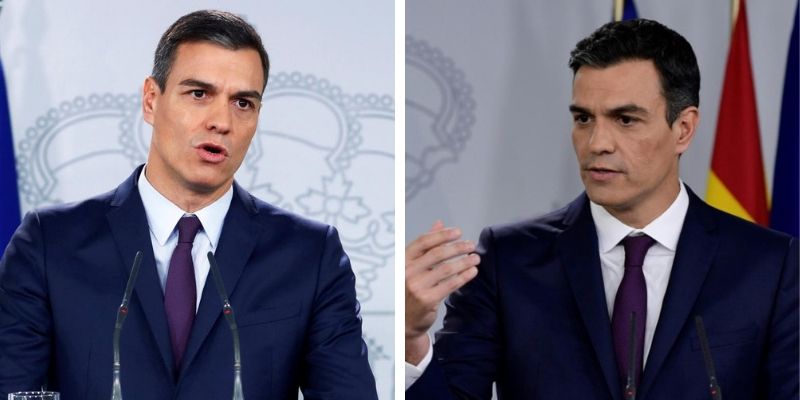 Pedro Senchez is a Spanish economist and politician serving as Prime Minister of Spain. In 2009, he became a member of the Congress of Deputies. Sanchez served as a Deputy (Member of Parliament) in the congress for three terms representing Madrid, and also as Spain's official leader of the opposition from 26 July 2014 to 2016.
Author : Agniva Bhowmick
Posted On : 27-May-2019
Q1: What is the last name of Pedro Senchez?
A. Miyu Iuuey Gatya
B. Perez Diago
C. Perez-Castejon
D. Gjasty Gya
Q2: When was he born?
A. 29 February 1972
B. 29 February 1971
C. 29 February 1970
D. 29 February 1973
Q3: When did he become prime minister of Spain?
A. 2 June 2019
B. 2 June 2018
C. 2 June 2017
D. 2 June 2016
Q4: When was he serve as Madrid city councillor ?
A. 2007 to 2009
B. 2003 to 2005
C. 2004 to 2009
D. 2002 to 2007
Q5: When did he become Secretary-General of the PSOE?
A. 2014
B. 2015
C. 2016
D. 2017
Q6: When did he receive his Doctor of Philosophy degree in Business and Economics?
A. 2011
B. 2012
C. 2013
D. 2014
Q7: With how many votes was he elected?
A. 64.5%
B. 60%
C. 56.3%
D. 50.2%
Q8: How many siblings he has?
Q9: When did he get 'Grand Collar of the Order of the Condor of the Andes'?
A. 23/04/2015
B. 27/06/2016
C. 28/07/2017
D. 29/08/2018
Q10: When did he earn degree in Politics and Economics?
A. 1996
B. 1997
C. 1998
D. 1999