Take this quiz and see how well you know about Petr Cech??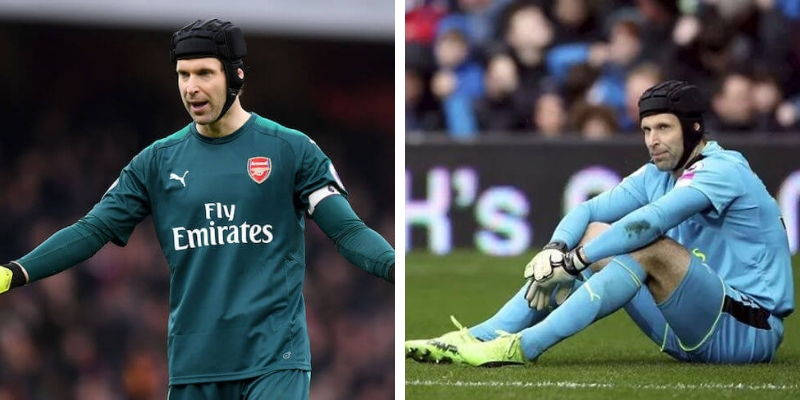 Petr Cech is considered one of the best Goal-Keeper in the world who is currently playing for Arsenal. Cech holds a number of goalkeeping records, including the Premier League record for fewest appearances required to reach 100 clean sheets, having done so in 180 appearances,
Author : Agniva Bhowmick
Posted On : 15-Apr-2019
Q1: For which nation does Petr Cech play?
A. Croatia
B. Czech Republic
C. Spain
D. Italy
Q2: When he was born?
A. 20 May 1982
B. 21 May 1982
C. 22 May 1982
D. 23 May 1982
Q3: In which year did he announced his retirement from his nation?
A. 2016
B. 2017
C. 2018
D. 2019
Q4: What was his jersey number?
Q5: In which year did he join in Arsenal?
A. 2010
B. 2012
C. 2014
D. 2015
Q6: How many years he played for Chelsea?
Q7: In which year did he make his debut for his nations?
A. 2002
B. 2004
C. 2006
D. 2008
Q8: In which year did he represent his country ?
A. 2002 FIFA World Cup
B. 2006 FIFA World Cup
C. 2010 FIFA World Cup
D. 2014 FIFA World Cup
Q9: How many goals did he assist in his career?
A. 567
B. 589
C. 599
D. 634
Q10: In which year was he vote the IFFHS World's Best Goalkeeper?
A. 2005
B. 2006
C. 2007
D. 2008