Take this quiz and see how well you know Philippe Coutinho??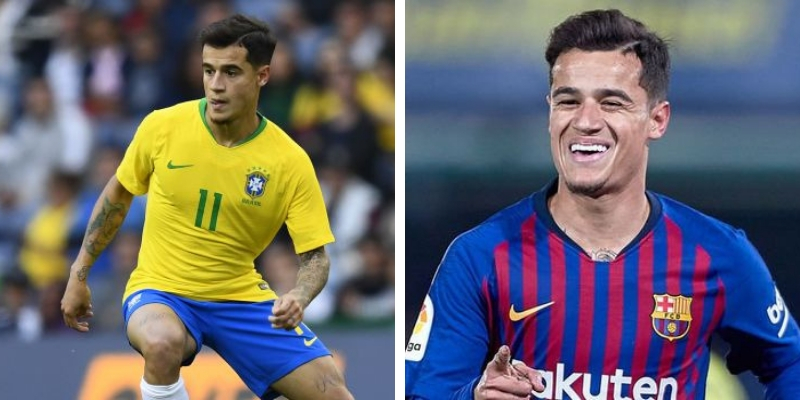 Philippe Coutinho is Brazilian mid fielder who is currently playing for Barcelona. Born and raised in Rio de Janeiro, Coutinho showed prodigious talent and excelled in Vasco da Gama's youth system.
Author : Agniva Bhowmick
Posted On : 10-Apr-2019
Q1: What is the full name of Philippe Coutinho?
A. Philippe Coutinho Correia
B. Philippe Coutinho Corri
C. Philippe Coutinho Sandy
D. Philippe Coutinho Corrli
Q2: When he was born?
A. 11 June 1992
B. 12 June 1992
C. 13 June 1992
D. 14 June 1992
Q3: In which year did he join in Italian Football Club?
A. Genoe
B. Lazoi
C. Inter Millan
D. Napoli
Q4: In which year did he make his debut in Brazil Football International Level?
A. 2010
B. 2011
C. 2012
D. 2013
Q5: Which world cup did he present his nation?
A. 2018 FIFA World Cup
B. 2014 FIFA World Cup
C. 2010 FIFA World Cup
D. 2006 FIFA World Cup
Q6: What is jersey number in Barcelona?
Q7: How many goals did he score for Barcelona?
Q8: What the position does he play in his team?
A. Attacking Midfielder
B. Defender
C. Striker
D. Goal Keeper
Q9: What was previous club before his last club?
A. Man City
B. Barcelona
C. Liverpool
D. Man Uni
Q10: How many siblings does he have?