Take this quiz and see how well you know about Piyush Goyal??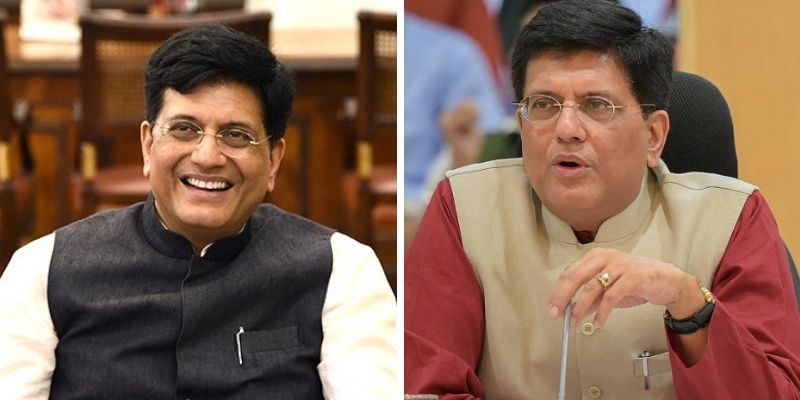 Piyush Goyal is an Indian politician and the current minister of Railways and Commerce in the Government of India. He is currently taking charge as Minister of Railways and Minister of Commerce and Industry.
Author : Agniva Bhowmick
Posted On : 11-Jun-2019
Q1: What is the middle name of Piyush Goyel?
A. Prambedu
B. Ved Prakash
C. Prakash
D. Pranab
Q2: When was he born?
A. 13 June 1968
B. 13 June 1963
C. 13 June 1964
D. 13 June 1966
Q3: When was he elevated to Cabinet Minister position ?
A. 3 September 2015
B. 2 September 2017
C. 3 September 2017
D. 3 September 2013
Q4: From which state is he currently a Member of Parliament for Rajya Sabha ?
A. Maharashtra
B. Andhra Pradesh
C. Uttar Pradesh
D. Bihar
Q5: Which rank did he hold in Law in Mumbai University?
Q6: What is the name of his wife?
A. Dipika Goyel
B. Priyanka Goyel
C. Devi Goyel
D. Seema Goyal
Q7: How many siblings he has ?
Q8: When was he elected as the Bharatiya Janata Party candidate from Maharashtra for the Rajya Sabha?
A. 3 June 2016
B. 2 June 2017
C. 3 June 2015
D. 5 June 2015
Q9: How many villages did he electrified?
A. 20,000
B. 13,000
C. 18,000
D. 19,000
Q10: When was he awarded Carnot Prize for distinguished contributions to energy policy and work in village electrification?
A. 2018
B. 2017
C. 2016
D. 2015