Take this quiz and see how well you know about Rabin Uthappa??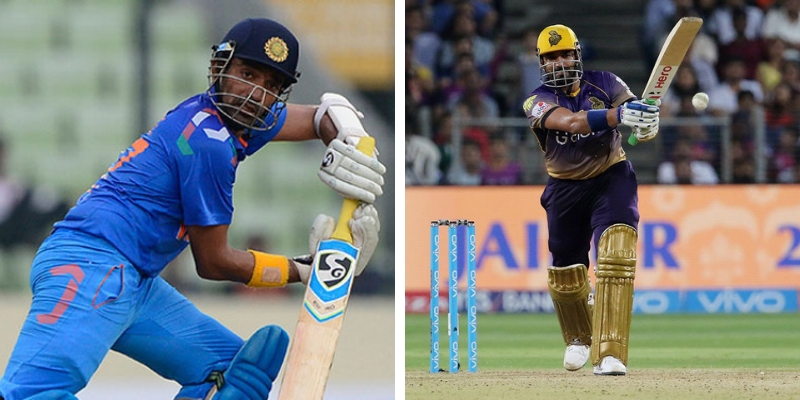 Rabin Uthappa in international cricketer of India. He is very popular and very demanded face of IPL.
Author : Agniva Bhowmick
Posted On : 02-Apr-2019
Q1: What is the middle name of Rabin Uthappa?
A. Venu
B. Thirimana
C. Krishan
D. Kumar
Q2: When he was born?
A. 9 Nov 1985
B. 10 Nov 1985
C. 11 Nov 1985
D. 12 Nov 1985
Q3: He plays for which state in domestic cricket?
A. Railways
B. UP
C. Tamilnadu
D. Karnataka
Q4: Against which team he made his ODI debut?
A. Pakistan
B. Sri Lanka
C. Enngland
D. Australia
Q5: How many runs he scored in his debut as an opening batsman ?
Q6: He plays for which team since last few years?
A. KKR
B. MI
C. CSK
D. KXIP
Q7: In 2008 IPL he made 123 partnership with Barvo against which team ?
A. KKR
B. CSK
C. MI
D. KXIP
Q8: How many runs he scored in 2014 IPL for KKR?
A. 567
B. 456
C. 675
D. 660
Q9: For how many years he is playing for KKR?
Q10: What is his highest strike rate in IPL?
A. 176.56
B. 126.67
C. 131.34
D. 165.11