Take this quiz and see how well you know about Rajnath Singh??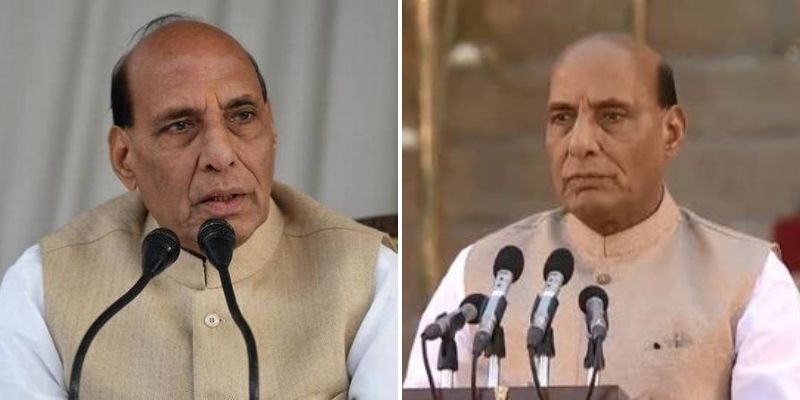 Rajnath Singh is an Indian politician belonging to the Bharatiya Janata Party. He has previously served as a Cabinet Minister in the Vajpayee Government.
Author : Agniva Bhowmick
Posted On : 10-Jun-2019
Q1: When Rajnath Singh was born?
A. 10 July 1950
B. 10 July 1951
C. 10 July 1952
D. 10 July 1953
Q2: Which ministership is he serving?
A. Defence ministership
B. Environment ministership
C. Technology ministership
D. Vehicle ministership
Q3: For which state did he serve chief ministership?
A. UP
B. MP
C. Mumbai
D. Kerala
Q4: In which year DND Flyway which connects Delhi and Noida was inaugurated by him?
A. 2004
B. 2003
C. 2002
D. 2001
Q5: At which age he had been associated with the Rashtriya Swayamsevak Sangh since 1964?
Q6: When was Singh appointed District President of the Jana Sangh?
A. 1972
B. 1976
C. 1975
D. 1978
Q7: When did he become national president of BJP?
A. 1987
B. 1988
C. 1989
D. 1990
Q8: When did he became Education Minister in the first BJP government in the state of Uttar Pradesh?
A. 1988
B. 1989
C. 1990
D. 1991
Q9: When did he become chief minister of Uttar Pradesh?
A. 2000
B. 2001
C. 2002
D. 2003
Q10: With which Bollywood actor did he launch Bharat Ke Veer Web portal and Application ?
A. Akshay Kumar
B. SRK
C. Salman Khan
D. Amir Khan