Take this quiz on Rakesh Roshan and see how much you know about him?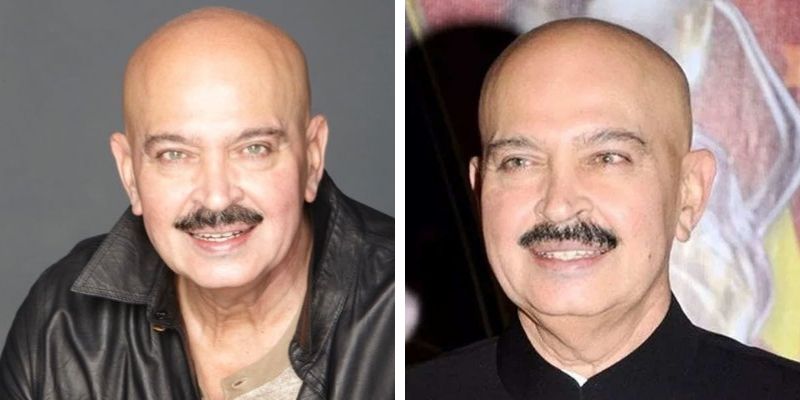 Actor, director and producer Rakesh Roshan is one of the most influential personalities of Bollywood. He was mainly given movies with supporting roles.
Author : Soumi Banerjee
Posted On : 30-May-2019
Q1: When Rakesh Roshan was born
A. 6 sept 1949
B. 6 dec 1950
C. 6 jan 1951
D. 6 oct 1952
Q2: Which director was assisted by him
A. K Asif
B. Raj Kapoor
C. Mohan Kumar
D. Guru Dutt
Q3: Which was his debut movie
A. Ghar Ghar Ki Kahaani
B. Daasi
C. Vakil Babu
D. Karwat
Q4: He also owns a production company. Name that company?
A. Roshan Films
B. R Entertainment
C. Filmkraft
D. Film Production
Q5: What is the name of his celebrity son
A. Rohan Roshan
B. Rahul Roshan
C. Amit Roshan
D. Hrithik Roshan
Q6: Which was his first directed movie
A. Khudgarz
B. Koyla
C. Karan Arjun
D. Khoon Bhari Maang
Q7: Who was his co star in the movie Khoobsurat
A. Madhuri Dixit
B. Waheeda Rehman
C. Smita Patil
D. Rekha
Q8: In which movie he did a cameo role
A. Border
B. Koyla
C. Om Shanti Om
D. Kites
Q9: For which movie he won the Zee Cine Award in the Best Director category
A. Aahuti
B. Devata
C. Prem Jaal
D. Kaho Naa Pyaar Hai
Q10: Which of his directed movie won the National Award
A. Koi Mil Gaya
B. Hotel
C. Karwat
D. Baawri