How much you know about Randeep Hooda ?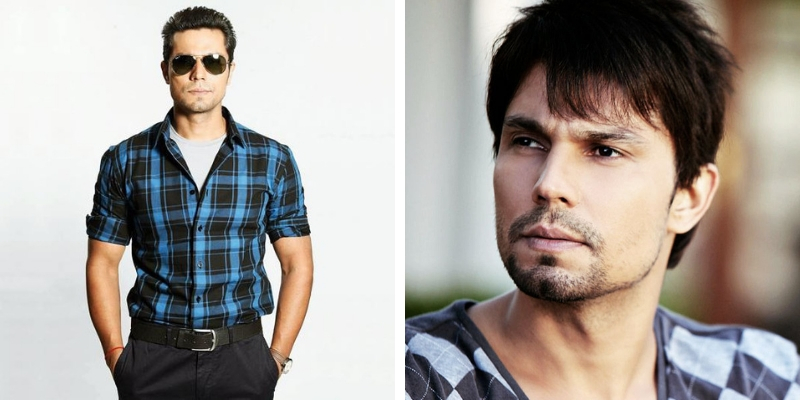 Randeep Hooda is definitely one of the highly underrated actors of Bollywood. He has the perfect combination of great looks and immense talent, that is rarely seen in Bollywood. He is undoubtedly one of the finest actor the modern Indian cinema field has right now. He does film roles that are mostly intense whether it's a mainstream film or a critics film.
Author : Agniva Bhowmick
Posted On : 06-Feb-2019
Q1: In which year he was born?
A. 1969
B. 1970
C. 1975
D. 1976
Q2: With which movie he made his debue in Bollywood?
A. Monsoon Wedding
B. D
C. Risk
D. Ru Ba Ru
Q3: Which movie for him turned to be a significant turning point?
A. Jannat 2
B. Love Khichdi
C. Once Upon a Time in Mumbaai
D. Jism 2
Q4: Who was his co star in Highway?
A. Sunny Leone
B. Alia Bhatt
C. Aditi Rao Hydari
D. Esha Gupta
Q5: He was in a relationship with which beauty pageant winner?
A. Lara Dutt
B. Sushmita Sen
C. Madhu Sapre
D. Asha Bhat
Q6: Which was his first movie with Salman Khan?
A. Kick
B. Tubelight
C. Race 3
D. John Day
Q7: Randeep consider which actor as his mentor?
A. Om Puri
B. Naseerudin Shah
C. Rishi Kapoor
D. Jeetendra
Q8: Randeep Hooda mainly have love for which animal?
A. Dog
B. Birds
C. Cat
D. Horse
Q9: Who directed Randeep starring movie Sarbjit?
A. Omung Kumar
B. Ram Gopal Verma
C. Vikram Sawant
D. Manish Gupta
Q10: He won Stardust award for which movie?
A. Rang Rasiya
B. Highway
C. Jannat 2
D. Laal Rang