How well you know about Raveena Tandon?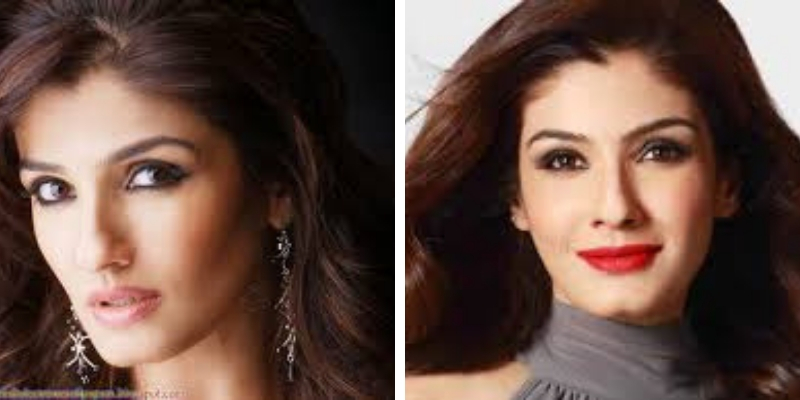 Raveena Tandon is a popular Bollywood actor, producer and model.Ms Tandon is an inspiring role model as an ambassador for maternal health. Not only is she an independent woman and a mother, who made a place for herself in the male-dominated Indian film industry but, in the course of her career, she also addressed several important women's issues through her leading roles in feminist movies.
Author : Soumi Banerjee
Posted On : 04-Feb-2019
Q1: In which movie she made her debue in bollywood?
A. Insaniyat
B. Aatish
C. Patthar Ke Phool
D. Imtihaan
Q2: In which of this movie she was paired with Akshay Kumar?
A. Keemat
B. Sandwich
C. Jaago
D. Stumped
Q3: Her famous song Tu Cheez Badi Hain Mast Mast?
A. Dobara
B. Mohra
C. Ghath
D. Khauff
Q4: Whom she is married to?
A. Rishi Jain
B. Aditya Kapoor
C. Sidhu Sood
D. Anil Thandani
Q5: How many children she adopted?
Q6: She turned down which Karan Johar's movie offer
A. Kuch Kuch Hota Hain
B. Kabhi Kushi Kabhi Gam
C. Kabhie Alvida Naa Kahena
D. Kaal Ho Naa Ho
Q7: In the movie Bade Miya Chote Miyan with whom she was paired?
A. Sanjay Kapoor
B. Govinda
C. Salman Khan
D. Akshay Kapoor
Q8: She was awarded the National Film Award for best actress for which movie?
A. Jai Hind
B. Pardesi Babu
C. Jung
D. Daman
Q9: She was a judge in which talent reality show?
A. Big Boss
B. Sabse Bada Kalakar
C. Indian Idol
D. Roadies
Q10: Which was her comeback movie in 2017
A. Maatr
B. Bombey Velvet
C. Laboratory
D. 2 Chehara