Take this quiz and see how well you know about Rebelo de Sousa? ?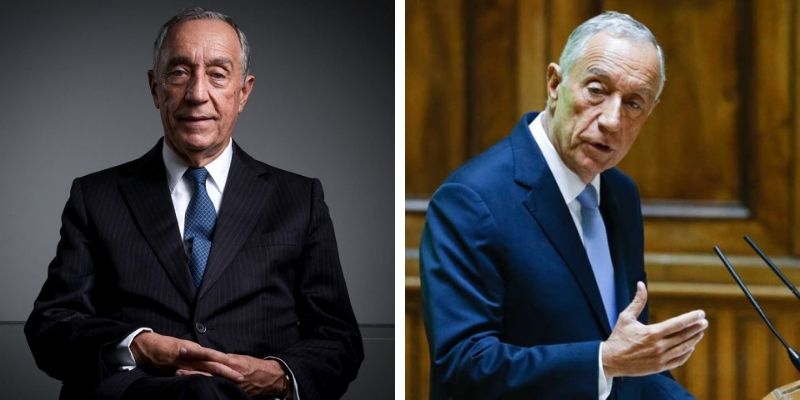 Rebelo de Sousa is a Portuguese academic, journalist, and politician, currently serving as the 20th and current President of Portugal. A member of the Social Democratic Party (PSD), Rebelo de Sousa has served as a government minister, parliamentarian in the Assembly of the Portuguese Republic, legal scholar.
Author : Agniva Bhowmick
Posted On : 27-May-2019
Q1: What is the full name of Rebelo de Sousa?
A. Nhgaty Nfstzy Bstys Rebelo de Sousa
B. Marcelo Nuno Duarte Rebelo de Sousa
C. Cdarat Vgaysty Bhafsy Rebelo de Sousa
D. Bagfs Vsartsi Bgsyts Rebelo de Sousa
Q2: When he was born?
A. 12 December 1948
B. 12 December 1947
C. 12 December 1946
D. 12 December 1945
Q3: When did he become president of Portugal?
A. 9 March 2016
B. 9 March 2017
C. 9 March 2018
D. 9 March 2019
Q4: He was the leader of which political party ?
A. GHU
B. SDP
C. PSD
D. PVDP
Q5: When did he run for Mayor of the Municipal Chamber?
A. 1987
B. 1988
C. 1989
D. 1990
Q6: What was his first visited city?
A. Cuba
B. Vatican City
C. Brazil
D. UK
Q7: How many cities has he visited in his presidential period?
Q8: How many children he has ?
Q9: Which country gave him 'Knight of the Collar of the Order of Isabella the Catholic'?
A. Spain
B. Brazil
C. Portugal
D. French
Q10: When did he get 'Grand Cross with diamonds of the Order of the Sun of Peru'?
A. 25 February 2018
B. 25 February 2019
C. 25 February 2017
D. 25 February 2016