Take this quiz and see how well you know about R.K.Narayan??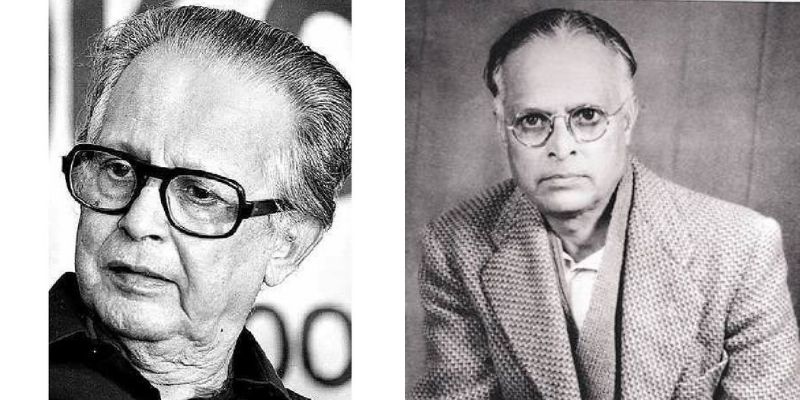 R.K.Narayan was known as famous writer who was multiple time nominated for Nobel Prize in Literature. Occasionally, Narayan was known to give form to his thoughts by way of essays, some published in newspapers and journals, others not. Next Sunday (1960), was a collection of such conversational essays, and his first work to be published as a book.
Author : Agniva Bhowmick
Posted On : 28-Jun-2019
Q1: What is the real name of RK Narayan?
A. Rasipuram Krishnaswami Iyer Narayanaswami
B. Ramchandra Krishnamachari Narayan
C. Rampuram Krishna Narayan
D. Rampada Krishnaswami Iyer Narayanaswami
Q2: When was he born?
A. 14 October 1909
B. 10 October 1906
C. 10 October 1907
D. 23 October 1945
Q3: Who was the mentor of Narayan?
A. Raja Rao
B. Mulk Raj Anand
C. Graham Greene
D. William Faulkner
Q4: For which book did he win Sahitya Akademi Award?
A. The Bachelor of Arts
B. Swami and Friends
C. The Financial Expert
D. The Guide
Q5: What is the name of his first novel?
A. Swami and Friends
B. The Bachelor of Arts
C. The Dark Room
D. The English Teacher
Q6: In which year 'The Man-Eater of Malgudi' was published?
A. 1960
B. 1961
C. 1962
D. 1963
Q7: When did he write 'Malgudi Days'?
A. 1940
B. 1941
C. 1942
D. 1943
Q8: In which year did he receive the Padma Bhushan during the Republic Day honours?
A. 1961
B. 1962
C. 1963
D. 1964
Q9: What is the name of his last novel?
A. Talkative Man
B. The World of Nagaraj
C. Grandmother's Tale
D. The Painter of Signs
Q10: In which year was he elected an honorary member of the American Academy of Arts and Letters?
A. 1982
B. 1987
C. 1973
D. 1977