Lets see How well you know about S.Sreesanth ?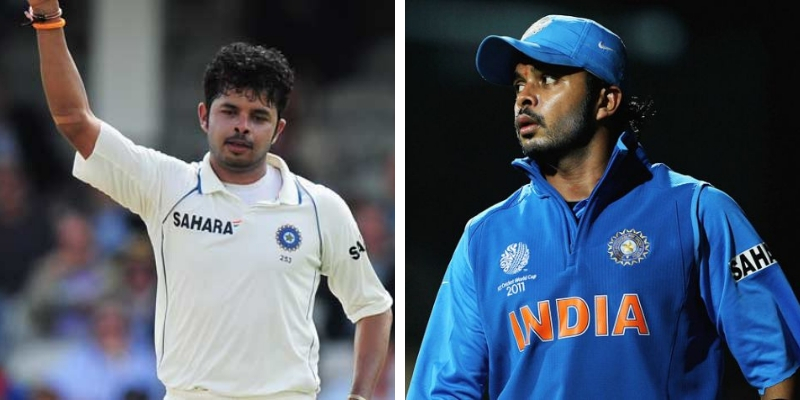 S.Sreesanth is Indian Cricketer, right arm fast bowler and also he was the member of World Cup winning team
Author : Agniva Bhowmick
Posted On : 16-Mar-2019
Q1: What is the first name of S.Sreesanth?
A. Shanthakumaran
B. Santanu
C. Sunnaiyta
D. Santukumar
Q2: When he was born?
A. 3rd January 1983
B. 5th March 1983
C. 6th February 1983
D. 16th June 1983
Q3: Apart from playing cricket what he can do best?
A. Acting
B. Singing
C. Dancing
D. Modeling
Q4: In which year he made his test debut?
A. 2004
B. 2005
C. 2006
D. 2007
Q5: Against which team he played first test debut mach and last text match?
A. Sri Lanka
B. England
C. Austarlia
D. Pakistan
Q6: What is best bowling in ODI?
A. 3/45
B. 4/54
C. 5/66
D. 6/55
Q7: How many runs he gave in in 2011 ICC WORLD CUP Final in 8 wicketless over?
Q8: Who did take the final and the match winning catch in the in ICC T20 World Cup final?
A. MS Dhoni
B. G.Gambhir
C. Sachin
D. Sreesanth
Q9: Who did slapped Sreesanth in IPL under his eye?
A. Sachin
B. Kohli
C. Harbhajan
D. Zaheer
Q10: In which year Delhi police arrested his for spot fixing allegation?
A. 2011
B. 2012
C. 2013
D. 2014