Lets see how much well you know about Sachin Tendulkar ?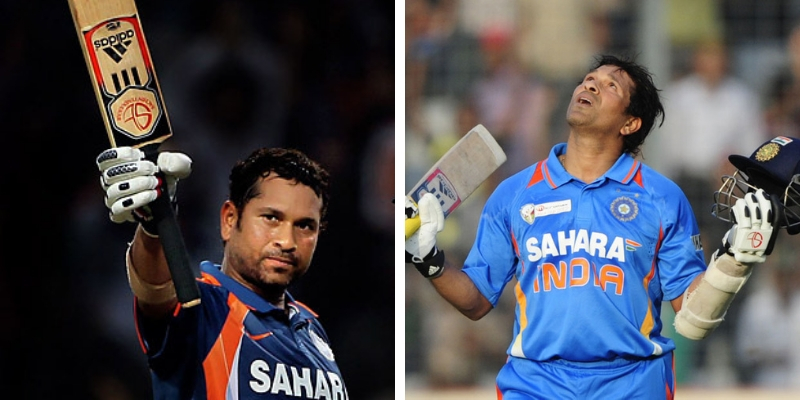 Sachin Tendulkar is the former international cricketer of India who is known as 'little master' and he is also the highest run scorer in the world.
Author : Agniva Bhowmick
Posted On : 02-Feb-2019
Q1: In which age Sachin Tendulkar debut in Test Cricket against Pakistan?
Q2: How many international matches he played scoring 34,357?
A. 500
B. 550
C. 600
D. 664
Q3: How many total international centuries he have?
Q4: In which year he was awarded Bharat Ratna?
A. 2011
B. 2013
C. 2015
D. 2017
Q5: Which honorary rank he was given by Indian Air Force?
A. Air Marshal
B. Air Chief Marshal
C. Group Captain
D. Wing Commander
Q6: How many ICC Cricket World Cup Sachin played?
Q7: What is jersey number of Sachin Tendulkar?
Q8: Who is the first person to score two hundred runs in ODI Cricket?
A. Rohit Sharma
B. Virendra Sehwag
C. Sachin Tendulkar
D. Chris Gyle
Q9: How many times Sachin got out on '0'?
Q10: How many times India lost when Sachin scored hundred?