Take this quiz and see how well you know about Saina Nehwal?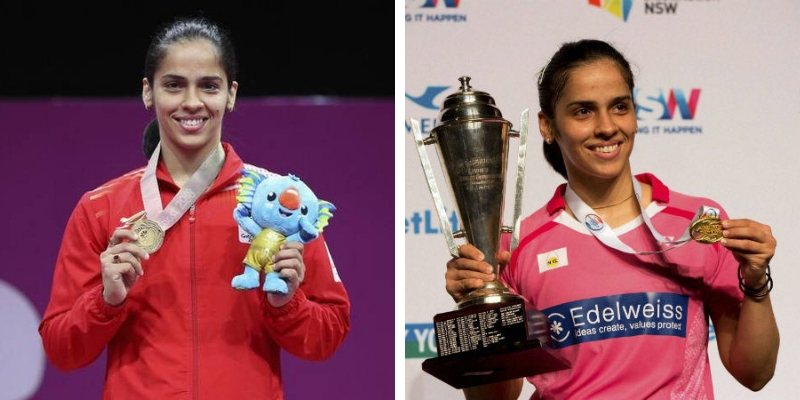 Saina Nehwal is professional Indian Badminton Player who also achieved highest ranking. She presented India in Olympic and she won medal.
Author : Agniva Bhowmick
Posted On : 01-Mar-2019
Q1: When Saina Nehwal was born?
A. 15 March 1990
B. 16 March 1990
C. 17 March 1990
D. 18 March 1990
Q2: How many tittles she won?
Q3: How many times she presented India in Olympic?
Q4: In which Uber Cup she captained the team India?
A. 2013
B. 2014
C. 2015
D. 2016
Q5: How many times she won gold medals in Commonwealth Games.?
Q6: In which year she was awarded Padma Bhushan?
A. 2013
B. 2014
C. 2015
D. 2016
Q7: In which year she reached highest ranking?
A. 2014
B. 2015
C. 2016
D. 2017
Q8: What is her current ranking
Q9: How many matches she has won in his career? '
A. 345
B. 375
C. 404
D. 414
Q10: In Jakarta World Championship which medal she won?
A. Gold
B. Silver
C. Bronze
D. No medal