Take this quiz and see how well you know about Salman Rushdie??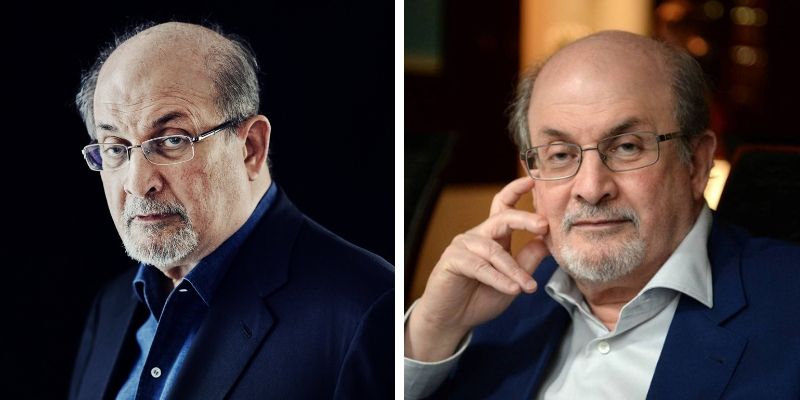 Salman Rushdie is one of the greatest author of India. He has written many books, novels, children's book, non-fiction, essay etc. Rushdie was involved in the Occupy Movement, both as a presence at Occupy Boston and as a founding member of Occupy Writers.
Author : Agniva Bhowmick
Posted On : 28-Jun-2019
Q1: What is the full name of Salman Rushdie?
A. Sir Ahmed Salman Rushdie
B. Sir Mohammad Salman Rushdie
C. Sir Isman Salman Rushdie
D. Sir Iman Salman Rushdie
Q2: When was he born?
A. 30 June 1967
B. 17 June 1934
C. 19 June 1947
D. 1June 1978
Q3: His which book won Booker Prize in 1981?
A. In Good Faith
B. Midnight's Children
C. The Wizard of Oz: BFI Film Classics
D. A fine pickle
Q4: His which novel was the subject of major controversy?
A. Midnight's Children
B. Shame
C. Grimus
D. The Satanic Verses
Q5: In which year was he elected a fellow of the Royal Society of Literature?
A. 1978
B. 1980
C. 1983
D. 1990
Q6: In which year Queen Elizabeth II knighted him for his services to literature?
A. June 2007
B. June 2009
C. June 2009
D. June 2011
Q7: What was his rank in the list of of the 50 greatest British writers since 1945?
Q8: What was the name of his first novel?
A. In Good Faith
B. Shame
C. Grimus
D. The Wizard of Oz: BFI Film Classics
Q9: When was he elected a Foreign Honorary Member of the American Academy of Arts and Letters?
A. May 2008
B. May 2007
C. May 2006
D. May 2005
Q10: What is the name of his fourth wife?
A. Clarissa Luard
B. Padma Lakshmi
C. Marianne Wiggins
D. Elizabeth West