Take this quiz and see how well you know about Samuel Beckett??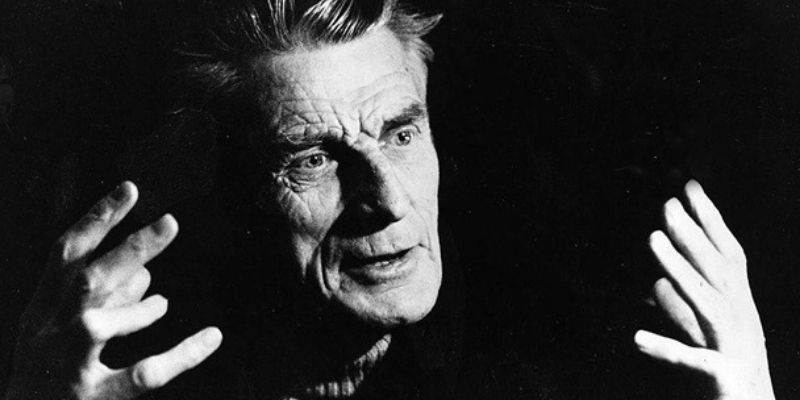 Samuel Beckett was an Irish novelist, playwright, short story writer, theatre director, poet, and literary translator. A resident of Paris for most of his adult life, he wrote in both English and French.
Author : Agniva Bhowmick
Posted On : 30-Jul-2019
Q1: What is the middle name of Samuel Beckett?
A. Gytay
B. Narclay
C. Barclay
D. Kuagls
Q2: When was he born?
A. 14 April 1905
B. 13 April 1906
C. 12 April 1907
D. 11 April 1908
Q3: When did he win Nobel Prize in Literature?
A. 1969
B. 1970
C. 1971
D. 1972
Q4: When was he elected Saoi of Aosdána?
A. 1982
B. 1983
C. 1984
D. 1985
Q5: What was the name of his first novel?
A. Murphy
B. Dream of Fair to Middling Women
C. Mercier and Camier
D. Comment c'est
Q6: What was the name of his first Radio Show?
A. Embers
B. From an Abandoned Work
C. All That Fall
D. Rough for Radio II
Q7: When did he make his television debut?
A. 1966
B. 1967
C. 1968
D. 1969
Q8: What was the name of his first poetry collection book?
A. Whoroscope
B. Poems in English
C. What is the Word
D. Selected Poems
Q9: His which novel's english title was Endgame?
A. Krapp's Last Tape
B. Fin de partie
C. Fragment de théâtre I
D. Happy Days
Q10: What was the name of his last radio show?
A. Rough for Radio II
B. Words and Music
C. Cascando
D. Embers