How well you know Shashi Kapooor?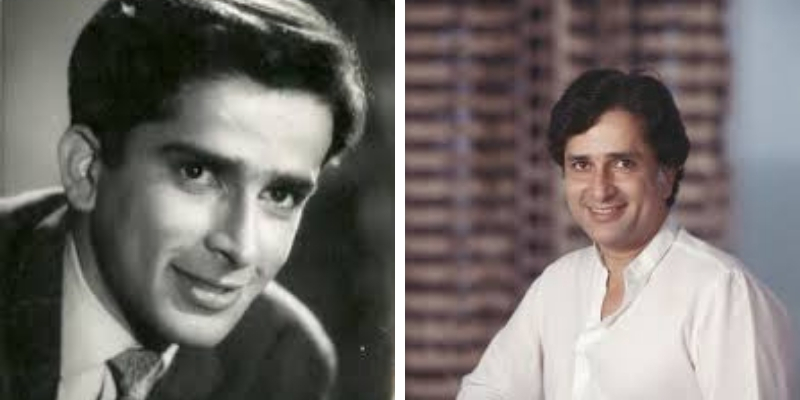 Shashi Kapoor is one of the leading actors of Indian cinema having appeared in 160 movies - 12 in English and 148 in Hindi.Born into film royalty, the Kapoor dynasty, he was someone who could move between Hindi cinema and Western art cinema as well as theatre. He was a true crossover star whose effortless onscreen charm perhaps led people to love him rather than admire him.
Author : Soumi Banerjee
Posted On : 04-Feb-2019
Q1: What was Shashi Kapoor's real name?
A. Bipin Raj Kapoor
B. Balbir Raj Kapoor
C. Birju Raj Kapoor
D. Bidyut Raj Kapoor
Q2: In which movie he made his debue as a child Artist?
A. Aag
B. Awaara
C. Char Diwari
D. Sangram
Q3: In which movie he made his debue in an adult role?
A. Rahu Ketu
B. Deewar
C. Trishul
D. Dharmputra
Q4: In which movie Raakhee Gulzar was first time paired with Shashi Kapoor?
A. Fakira
B. Sharmeelee
C. Suhaag
D. Kanyadaan
Q5: What was the name of Shashi Kapoor,s role in Junoon?
A. Kabir Khan
B. Rahul Roy
C. Javed Khan
D. Akshay Singh
Q6: His famous song Pardesiyon Se Na Ankhiyon is from which movie?
A. Jab Jab phool khile
B. Namak Halaal
C. Vijeta
D. Utsav
Q7: Which was his first directed movie?
A. Chori Mera Kaam
B. Krodhi
C. Ajooba
D. Waqt
Q8: He got married to which English actress?
A. Helen Mirren
B. Emma Thompson
C. Jennifer Kendal
D. Judi Dench
Q9: In which year he was awarded Dadasaheb Phalke Award?
A. 2016
B. 2012
C. 2017
D. 2015
Q10: In which year he died ?
A. 2015
B. 2017
C. 2018
D. 2011