Take these quiz and check how well you know Shikhar Dhawan?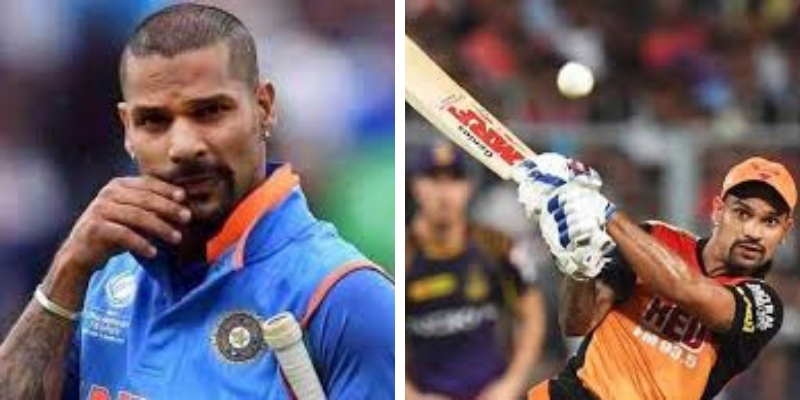 Shikhar Dhawan (born 5 December 1985) is an Indian international cricketer. A left-handed opening batsman and an occasional right-arm off break bowler, he plays for Delhi in domestic cricket and Delhi Capitals in the IPL. He played for the Indian Under-17 and Under-19 teams before making his first-class debut for Delhi.
Author : Agniva Bhowmick
Posted On : 06-Feb-2019
Q1: In which year Dhawan made his international debut ?
A. 2007
B. 2009
C. 2010
D. 201
Q2: How many runs he scored on his debut test which was fastest test century?
A. 170
B. 175
C. 184
D. 187
Q3: Which player holds the record for the fastest to reach 1000 runs in ICC ODI tournaments?
A. Rohit Sharma
B. Virat Kohli
C. SHikhar Dhawan
D. MS Dhoni
Q4: When Dhawan joined the Sonnet Club what he was ?
A. Batsman
B. fast bowler
C. spiner
D. Wicket-keeper
Q5: How many runs he scored in 2004 Under-19 World Cup?
A. 505
B. 602
C. 708
D. 800
Q6: By what nickname Shikhar Dhawan is known as
A. Gabbar
B. Cheeku
C. Banty
D. Jaddu
Q7: For which team Shikhar Dhawan plays in IPL?
A. KKR
B. MI
C. SRH
D. DC
Q8: What is the signature shot of Shikhar Dhawan?
A. Squre Cut
B. Cover Drive
C. Helicopter shot
D. Long Drive
Q9: Shikhar Made Highest Individual Score In ODI' what was his score
A. 150
B. 160
C. 173
D. 137
Q10: Who is the wife of Shikhar Dhawan?
A. Ritika Sajdeh
B. Monisha Mukherji
C. Ayesha Mukherji
D. Liza Jana