Take this quiz and see how well you know about Shinzo Abe??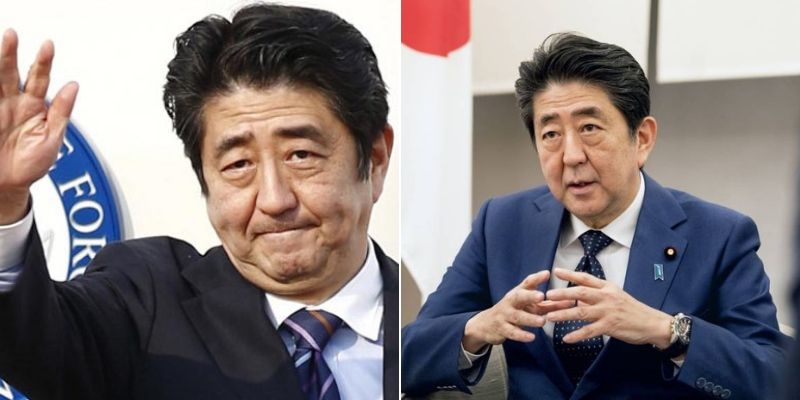 Shinzo Abe is a Japanese politician serving as Prime Minister of Japan and Leader of the Liberal Democratic Party (LDP). Abe surpassed Shigeru Yoshida to become the second-longest serving Prime Minister in post-war Japan and is currently the third-longest in Japanese history
Author : Agniva Bhowmick
Posted On : 08-Jun-2019
Q1: When was Shinzo Abe born?
A. 21 September 1953
B. 21 September 1954
C. 21 September 1956
D. 21 September 1955
Q2: What was time period of previously serving prime ministership of japan?
A. from 2006 to 2007
B. from 2006 to 2009
C. from 2006 to 2008
D. from 2006 to 2010
Q3: What was the time period of serving Chief Cabinet Secretary ?
A. from 2005 to 2009
B. from 2004 to 2008
C. from 2005 to 2006
D. from 2003 to 2007
Q4: What is the rank of Abe as prime minister?
A. 46th
B. 47th
C. 50th
D. 51th
Q5: When did he become prime minister of japan defeating former Minister of Defense Shigeru Ishiba for the LDP presidency?
A. 26 September 2012
B. 26 September 2011
C. 26 September 2010
D. 26 September 2009
Q6: For how many time was he re-elected in prime ministership election?
Q7: What is his nickname?
A. nicknamed Abenomics
B. nicknamed Abegystu
C. nicknamed Abendji
D. nicknamed Abenoijuhd
Q8: What is the name of his wife?
A. Akddjh Matsdngo
B. Akeu Matsdjdj
C. Akie Matsuzaki
D. Akryy Matsukjh
Q9: In which year was he honored by 'Member Special Class of the Order of Abdulaziz Al Saud'?
A. April 2007
B. September 2008
C. June 2009
D. July 2010
Q10: Which country gave his Honorary doctorates?
A. Australia
B. India
C. China
D. London