Take this Quiz and check how much well you know Atif Aslam ?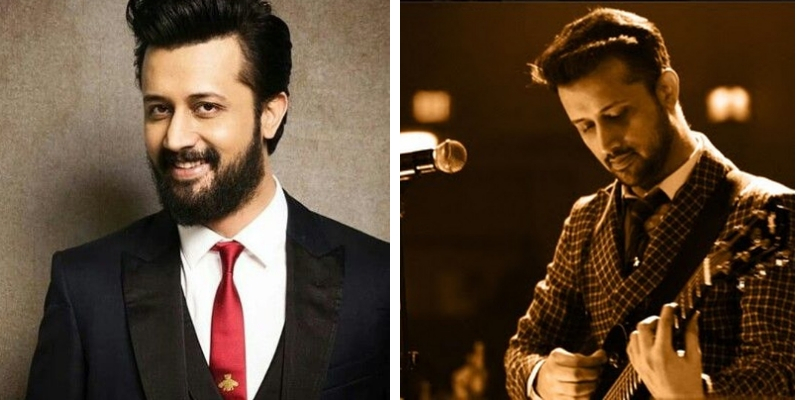 Muhammad Atif Aslam is a Pakistani singer-songwriter and actor. He has recorded numerous chart-topping songs and is known for his vocal belting technique. He predominantly sings in Hindi, Urdu and Punjabi, but has also sung in Bengali.
Author : Agniva Bhowmick
Posted On : 04-Feb-2019
Q1: What was Atif Alam's childhood passion?
A. Dancing
B. Singing
C. Cricket
D. Acting
Q2: For which film Bollywood producer Mahesh Bhatt invited him to sing a song?
A. Zeher
B. Sadak
C. Raaz
D. Ashiqui
Q3: By which film Atif made his debut?
A. Zeher
B. Bol
C. Panjab Nhi Jayungi
D. Waar
Q4: Who is the youngest singer to receive Tamagh-e-Imtiyaj?
A. Atif Aslam
B. Falak Sabir
C. Bailal Saeed
D. Rahat Fateh Ali khan
Q5: What is the name of his wife?
A. Sara Bharwana
B. Aynoor Ali Khan
C. Azari Bharwana
D. Ayaneh Malllik
Q6: What is name of his first song album title?
A. Bad Company
B. Body Count
C. Jal Pari
D. Damn Yakees
Q7: Where Atif Aslam made his debut international concert?
A. Canada
B. UK
C. New Jersey
D. Dubai
Q8: There were two songs. First one was Doorie and what was the second one which was selected in 2010 for soundtrack of the Spanish Beauty?
A. Jol Pari
B. Moula
C. Pehli Dafa
D. Tere Sang Yara
Q9: What is the name of his first song in bollywood?
A. Woh Lamhe
B. Tere Bina
C. Jol Pari
D. Dil meri an sune
Q10: What is the name of his favorite TV Show?
A. F.R.I.E.N.D.S
B. The Kpail Sharma Show
C. Titans
D. Game of Thornes