What is your knowledge about our solar system?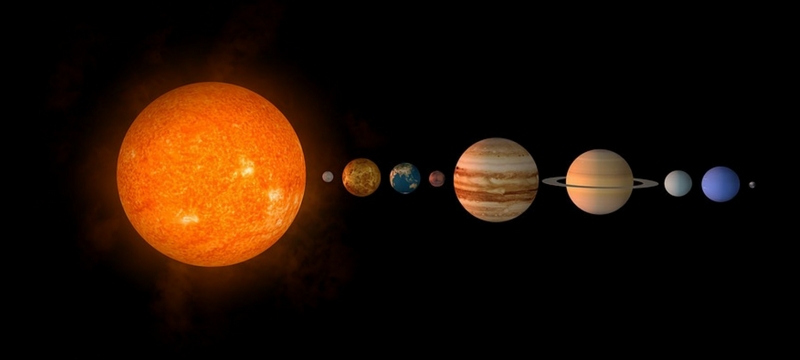 Check out how much you know about the eight planets of the Solar System Jupiter, Saturn, Uranus, Neptune, Earth, Venus, Mars and Mercury.
Author : Adiyogi Quiz Master
Posted On : 17-Jan-2018
Q1: Which Planet has its revolution time shorter than its rotation time?
A. Mars
B. Venus
C. Uranus
D. Jupiter
Q2: Which planet looks reddish in the night sky?
A. Mercury
B. Jupiter
C. Mars
D. Saturn
Q3: Which planet rotates in a direction opposite to Erath's rotation?
A. Venus
B. Mars
C. Mercury
D. Jupiter
Q4: Which planet has the fastest revolution time?
A. Neptune
B. Mercury
C. Jupiter
D. Uranus
Q5: Which planet have lesser rotation time than Earth?
A. Jupiter
B. Mercury
C. Mars
D. Venus
Q6: Between which two planets the Asteroid belt lie?
A. Jupiter and Saturn
B. Earth and Mars
C. Saturn and Uranus
D. Mars and Jupiter
Q7: How much time does light require to travel distance of 150,000,000 kilometers from the Sun to the earth?
A. 8 1/2 minutes
B. 8 1/4 minutes
C. 8 1/3 minutes
D. 9 minutes
Q8: Which planet is named after a Greek God?
A. Jupiter
B. Uranus
C. Mercury
D. Neptune
Q9: The planet that lies at the outermost orbit of the solar system :
A. Neptune
B. Mercury
C. Saturn
D. Uranus
Q10: The planet nearest to the sun is :
A. Jupiter
B. Mercury
C. Saturn
D. Mars