Take this quiz and see how well you know about Steve Smith ?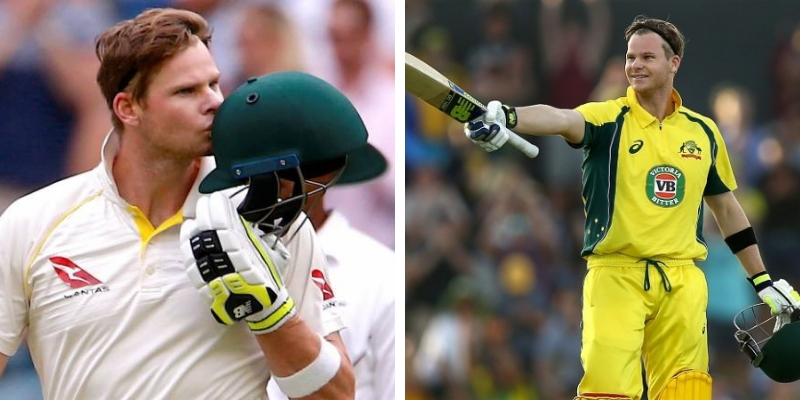 Steve Smith is right handed batsman who plays international and represents his nations as a captain of world cup winning team. At various times, Smith has been described as one of the best batsmen in the world and considered the "best since Bradman" due to his high batting average.
Author : Agniva Bhowmick
Posted On : 05-Apr-2019
Q1: what is the full name of Steve smith?
A. Steven Devereux Smith
B. Peter Devereux Smith
C. Steven Peter Devereuxv
D. Steven Peter Smith
Q2: When he was born?
A. 2 June 1989
B. 3 June 1989
C. 4 June 1989
D. 5 June 1989
Q3: In which year he became top test batsman in the world?
A. 2012
B. 2013
C. 2014
D. 2015
Q4: Which nation won the world cup in his captaincy?
A. Australia
B. England
C. South Africa
D. New Zealand
Q5: Which year he made his test debut?
A. 2010
B. 2011
C. 2012
D. 2013
Q6: What is best score in test cricket?
A. 207
B. 208
C. 209
D. 210
Q7: What is his batting avg in test cricket?
A. 58.56
B. 59.56
C. 58.78
D. 61.37
Q8: How many centuries he has in test cricket ?
Q9: How many ODI matches out of 51, nation won in his captaincy?
Q10: How many Allen Border Medal he received?