Take this quiz to see how well you know about Odisha.?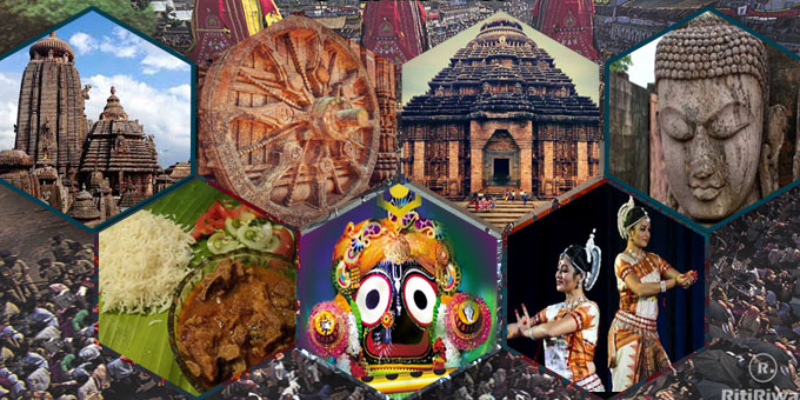 Odisha is a state which holds a glorious history and has a rich cultural value with it's places that hold great historical value, Dance forms and food of course! Odisha has the largest number of Tribal communities in India.
Author : Swayamjyoti Dalpat
Posted On : 11-May-2022
Q1: By what name was Odisha known as during the Ancient times?
A. Kalinga
B. Konkan
C. Utkala
D. None of the above
Q2: Which Odia Poet is known as Kabi Samrata?
A. Fakir Mohan Senapati
B. Brajanath Badajena
C. Upendra Bhanja
D. Gopabandhu Dash
Q3: Which is the Largest District Of Odisha by area?
A. Cuttack
B. Mayurbhanj
C. Sambalpur
D. Balangir
Q4: In which year was the first Odia movie "Sita Bibaha" released?
A. 1957
B. 1936
C. 1947
D. 1967
Q5: When did Sambalpur unite with Odisha?
A. 1902
B. 1920
C. 1936
D. 1912
Q6: Where is the Baisipalli Wildlife Sanctuary located at?
A. Puri
B. Nayagarh
C. Sambalpur
D. None of the above
Q7: In which year was the famous Jagannath Puri Temple built in?
A. 1002
B. 1108
C. 1161
D. 1104
Q8: Which ruler started the construction of Konark Sun Temple?
A. Bhanu Deva
B. Narasimhadeva
C. Kumaragupta
D. Skandagupta
Q9: On which river is the Mandira Dam built?
A. Sankha River
B. Mahanadi
C. Yamuna
D. None of the above
Q10: Who was the first person to receive Jnanpith Award for Odia language
A. Gopinath Mohanty
B. Kalpanakumari Devi
C. Kabibara Radhanath Ray
D. Jayanta Mahapatra