Take this quiz and see how well you know about Thibaut Courtois?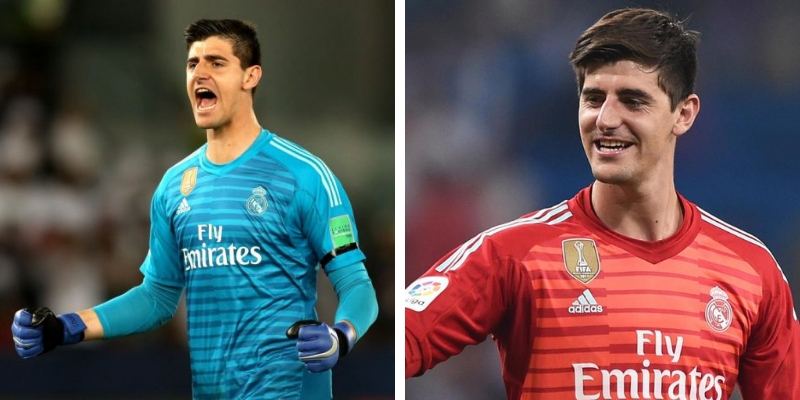 Thibaut Courtois is one of the best goal-keeper of modern era. He is now playing for Real Madrid. He won the Golden Glove as the best goalkeeper in FIFA World Cup.
Author : Agniva Bhowmick
Posted On : 09-Apr-2019
Q1: What is the full name of Thibaut Courtois?
A. Thibaut Nicolas Courtois
B. Thibaut Nicolas Marc
C. Thibaut Nicolas Marc Courtois
D. Nicolas Marc Courtois Thibaut
Q2: When he was born?
A. 10 May 1992
B. 11 May 1992
C. 12 May 1992
D. 13 May 1992
Q3: He plays for which nation?
A. Australia
B. England
C. Belgian
D. Argentina
Q4: Before joining Real Madrid, in which team did he play?
A. Chelsea
B. Manchester United
C. Arsenal
D. Barcelona
Q5: In which year did he win the Ricardo Zamora Trophy for best goalkeeper?
A. 2013
B. 2014
C. 2015
D. 2016
Q6: In which year did he he make his senior international debut?
A. 2011
B. 2012
C. 2013
D. 2014
Q7: In which world was he awarded Golden Glove as the best goalkeeper?
A. 2006 FIFA World Cup
B. 2010 FIFA World Cup
C. 2014 FIFA World Cup
D. 2018 FIFA World Cup
Q8: In which year did he join Real Madrid ?
A. 2018
B. 2017
C. 2016
D. 2015
Q9: What is his jersey number?
Q10: At which age did he make his first team debut for Genk on 17 April 2009 against Gent?