Take this quiz and see how well you know about Tobey Maguire??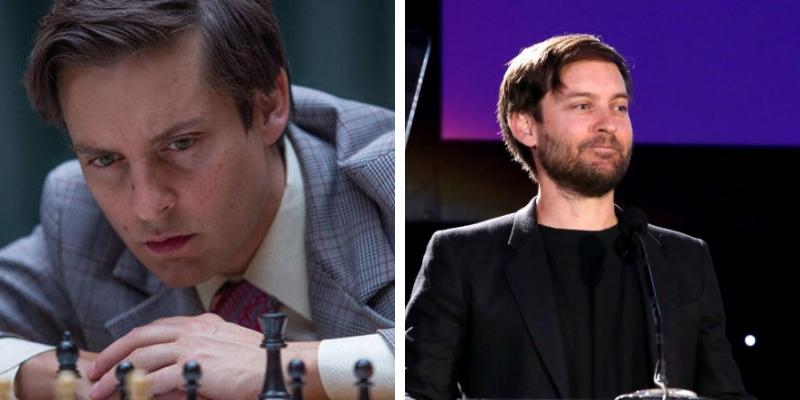 Tobey Maguire is one of the best actor across the world. He made many Hollywood movies. He is known as Spider Man.
Author : Agniva Bhowmick
Posted On : 23-Feb-2019
Q1: What is the middle name of Tobey Maguire?
A. Vincent
B. Mullar
C. Andy
D. Micheal
Q2: When he was born?
A. 24 June 1975
B. 25 June 1975
C. 26 June 1975
D. 27 June, 1975
Q3: What was name of his role in Spider-Man?
A. Garry
B. Parker
C. Peter-Parker
D. Peter
Q4: In which year his movie Pleasantville was released?
A. 1998
B. 1999
C. 2001
D. 2002
Q5: How many time he received Saturn Awards?
Q6: In which year he established his own production house?
A. 2010
B. 2011
C. 2012
D. 2013
Q7: What is the name of his production house ?
A. Motion Pictures
B. Materials Pictures
C. Good Eye
D. Good People
Q8: In which year he produced his movie
A. 2013
B. 2014
C. 2015
D. 2016
Q9: In which year he stared in Spider-Man?
A. 2000
B. 2001
C. 2002
D. 2003
Q10: In which year he won Best Younger Actor?
A. 1999
B. 2000
C. 2001
D. 2002