Take this quiz and see how well you know about V.P.Singh?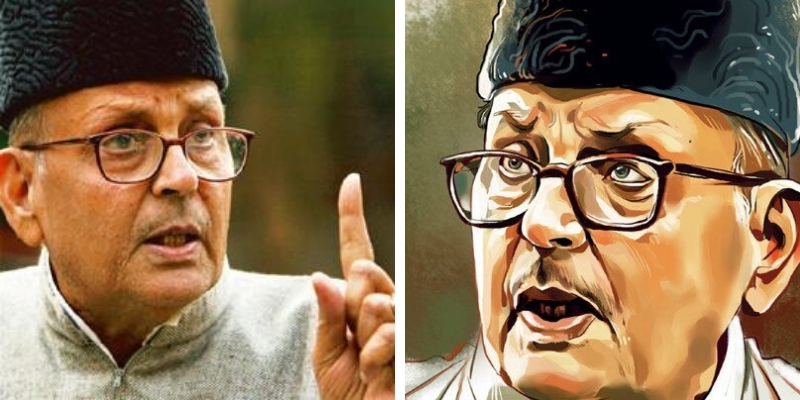 V.P Singh was one of the eminent prime minister of India. Singh is known for his decision, as Prime Minister, to implement the Mandal Commission report for India's backward castes. He is remembered for the important role that he played in 1989 that changed the course of Indian politics.
Author : Agniva Bhowmick
Posted On : 10-May-2019
Q1: When V.P.Singh was born?
A. 24 June 1931
B. 25 June 1931
C. 26 June 1931
D. 27 June 1931
Q2: In which year did he become prime minister of India?
A. 1987
B. 1988
C. 1989
D. 1990
Q3: What is the full name of V.P Singh?
A. Vijay Pujara Singh
B. Vishwanath Pratap Singh
C. Vijay Pratap Singh
D. Vinnu Panam Singh
Q4: What was his rank as prime minister?
A. 6th
B. 7th
C. 8th
D. 9th
Q5: From which political party did he belong?
A. Congress
B. BJP
C. Janta Party
D. Jan Morcha
Q6: In which year did he become member of Congress?
A. 1967
B. 1968
C. 1969
D. 1970
Q7: In which year did he serve as the Minister of Commerce?
A. 1970
B. 1972
C. 1974
D. 1976
Q8: For which state did he appointed by Indira Gandhi as the Chief Minister in 1980?
A. Bombay
B. MP
C. UP
D. Karnataka
Q9: Who is the writer of Peristroika in India: VP Singh's Prime Ministership?
A. Madan Gaur
B. GS Bhargava
C. Seema Mustafa
D. Ram Bahadur Rai
Q10: In which election did he stand against Rajib Gandhi?
A. 1990
B. 1989
C. 1988
D. 1987