Take this quiz and see how well you know about V. S. Naipaul??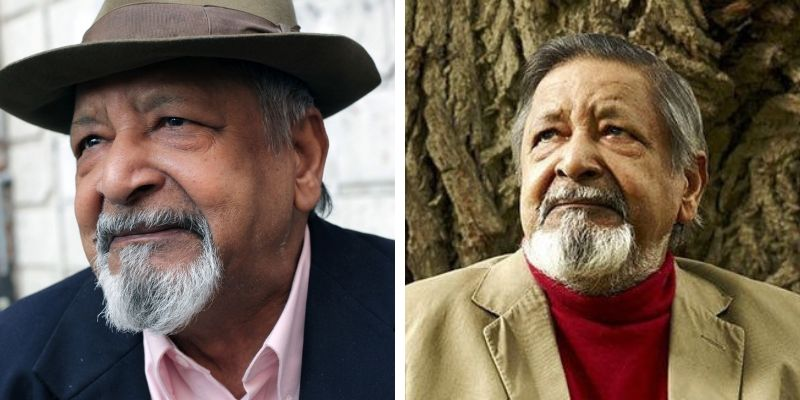 V. S. Naipaul is known as Vidia Naipaul, was a Trinidadian-British writer of works of fiction and nonfiction in English. He is known for his comic early novels set in Trinidad, his bleaker later novels of the wider world, and his vigilant chronicles of life and travels.
Author : Agniva Bhowmick
Posted On : 14-Jul-2019
Q1: What is the full name of V.S. Naipaul?
A. Vishnu Srtory Naipaul
B. Vidiadhar Surajprasad Naipaul
C. Visgysty Seawrt Naipaul
D. Vauusg Sytysn Naipaul
Q2: When was he born?
A. 17 August 1932
B. 15 August 1957
C. 19 August 1970
D. 17 August 1940
Q3: In which year did he win Booker Prize?
A. 1968
B. 1969
C. 1970
D. 1971
Q4: For which novel did he win Booker Prize?
A. A House for Mr Biswas
B. In a Free State
C. The Mystic Masseur
D. Miguel Street
Q5: When did he receive Knighthood from Britain?
A. 1988
B. 1989
C. 1990
D. 1991
Q6: When did he win Nobel Prize?
A. 2000
B. 2001
C. 2002
D. 2002
Q7: For which novel did he become well known international author?
A. Among the Believers: An Islamic Journey
B. India: A Wounded Civilization
C. An Area of Darkness
D. A House for Mr Biswas
Q8: What was his last non-fiction novel?
A. A Writer's People: Ways of Looking and Feeling
B. The Masque of Africa: Glimpses of African Belief
C. The Writer and the World: Essays
D. Beyond Belief: Islamic Excursions among the Converted Peoples
Q9: When did he write 'Half of Life' ?
A. 2004
B. 2003
C. 2002
D. 2001
Q10: At which age did he died?