Take this quiz and see how well you know about V.V Giri?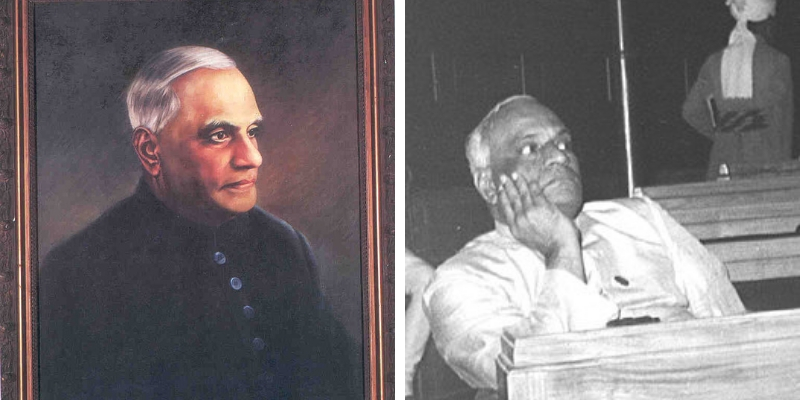 V. V. Giri, was the fourth president of India. Giri was one among the first crop of thirteen Indian students who sat the obligatory year long course at UCD in 1914–15. In the General Elections of 1946, Giri was reelected to the Madras Legislative Assembly and became a minister again in charge of the labour portfolio under T. Prakasam.
Author : Agniva Bhowmick
Posted On : 16-May-2019
Q1: What is the full name of VV Giri?
A. Vijay Vishnu Giri
B. Visshnu Vijay Giri
C. Venkatesh Vishnu Giri
D. Varahagiri Venkata Giri
Q2: When he was born?
A. 9 August 1894
B. 10 August 1894
C. 11 August 1894
D. 12 August 1894
Q3: In which year did he become president of India?
A. 22 August 1969
B. 23 August 1969
C. 24 August 1969
D. 25 August 1969
Q4: From where did he belong?
A. Berhampur, Odisha
B. Bhubaneswar, Odisha
C. Cuttack, Odisha
D. Rourkella,Odisha
Q5: How many children he had?
Q6: From which University did he complete his law study?
A. Huntingdon College
B. University College Dublin
C. Bryn Mawar College
D. Athens State University
Q7: In which year was he arrested for the first time for demonstrating against the sale of liquor shops?
A. 1924
B. 1923
C. 1922
D. 1921
Q8: For many states did he serve as Governor?
Q9: In which year was he appointed Minister of Labour ?
A. 1951
B. 1952
C. 1953
D. 1954
Q10: In which year was he honored by Bharat Ratna?
A. 1972
B. 1973
C. 1974
D. 1975