Take this quiz and see how well you know about Vicente Aleixandre??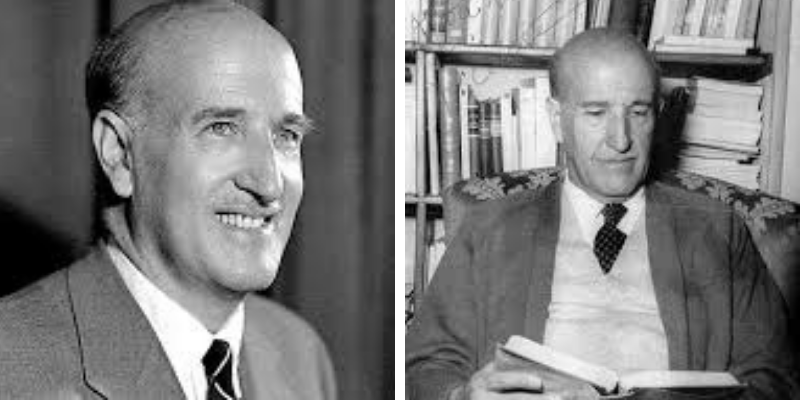 Vicente Aleixandre was a Spanish poet who was born in Seville. He was part of the Generation of '27. Aleixandre's early poetry, which he wrote mostly in free verse, is highly surrealistic.
Author : Agniva Bhowmick
Posted On : 27-Jul-2019
Q1: What is the full name of Vicente Aleixandre?
A. Vicente Aleixandre khd Ppio loysb
B. Vicente Piusyu Jshj Jsnjh Jns Aleixandre
C. Vicente Pio Lja Bsnbg Aleixandre
D. Vicente Pío Marcelino Cirilo Aleixandre y Merlo
Q2: When was he born?
A. 25 April 1899
B. 26 April 1898
C. 27 April 1900
D. 27 April 1901
Q3: When did he receive Noble Prize in Literature?
A. 1975
B. 1976
C. 1977
D. 1978
Q4: When did he write 'Shadow of Paradise'?
A. 1944
B. 1945
C. 1946
D. 1947
Q5: What was the name of his first poetry book ?
A. History of the Heart
B. Shadow of Paradise
C. Destruction or Love
D. Ambito
Q6: When did he write 'In a Vast Dominion'?
A. 1960
B. 1961
C. 1962
D. 1963
Q7: In which poetry book was translated by Lewis Hyde?
A. A Longing for the Light
B. History of the Heart
C. In a Vast Dominion
D. Passion of the Earth
Q8: When did he write ' Destruction or Love'?
A. 1934
B. 1935
C. 1936
D. 1937
Q9: When his first poetry book was published?
A. 1926
B. 1927
C. 1928
D. 1929
Q10: At which age he was died?