Take this quiz to know about Vicky Kaushal?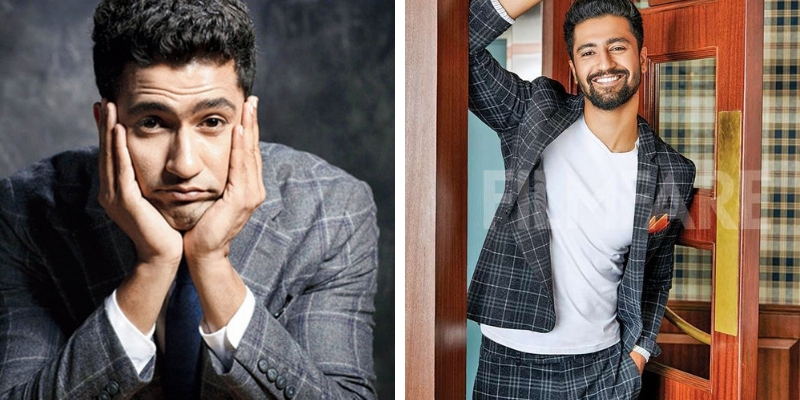 Bollywood star Vicky Kaushal has won many hearts and achieved great success in a small amount of time. He has impressed the audience through his acting skills and has garnered him a lot of praise. Looking at where his career graph is headed, it won't be long until Vicky is rightfully termed as the next big thing in Bollywood
Author : Soumi Banerjee
Posted On : 01-Feb-2019
Q1: What is Vicky Kaushal father's name?
A. Sham Kaushal
B. Aditya Kaushal
C. Karan Kaushal
D. Sumit Kaushal
Q2: He pursued which degree before coming to acting?
A. Doctor
B. Engineering
C. Marketing
D. Economics
Q3: He assisted Anurag Kashyap in which movie?
A. Akira
B. Ugly
C. Black Friday
D. Gangs of Wasseypur
Q4: In which movie he made his debue in a leading role?
A. Massan
B. Raazi
C. Paanch
D. Bombey Velvet
Q5: Who directed Vicky Kaushal starring movie Raazi?
A. Karan Johar
B. Meghna Gulzar
C. Anurag Basu
D. Neeraj Ghaywan
Q6: In which movie he played the role of a DJ?
A. Sanju
B. Manmarziyaan
C. Stree
D. Raman Raghav 2.0
Q7: What is his character name in netflix series The Lust Stories?
A. Raju
B. Kumar
C. Sahil
D. Paras
Q8: For which movie he won the award for best supporting performance?
A. Zubaan
B. Massan
C. Sanju
D. Raazi
Q9: Which one is his first Netflix Series?
A. Sacred Games
B. Love Per Square Foot
C. Lust Stories
D. Selection Days
Q10: Which one of this is his first short film?
A. Geek Out
B. Quid
C. Mukta
D. Ludo