Take this quiz and see how well you know about Vladimir Putin??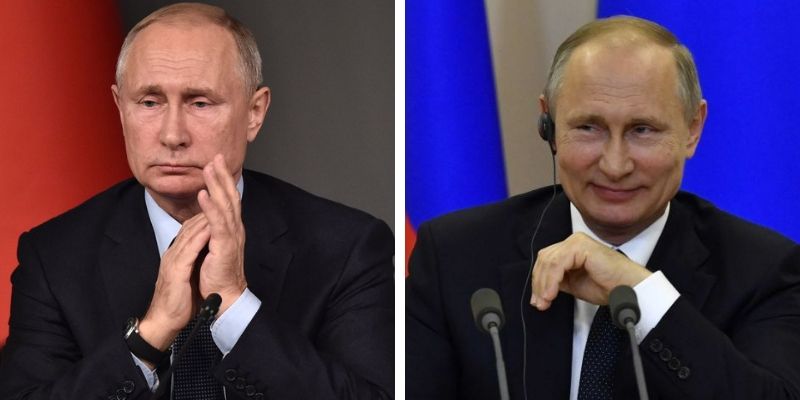 Vladimir Putin is the president of Russia, since 2012, previously holding the position from 2000 until 2008. In between his presidential terms he was also the Prime Minister of Russia under his close associate Dmitry Medvedev.
Author : Agniva Bhowmick
Posted On : 24-May-2019
Q1: What is the middle name Vladimir Putin?
A. Vjsyteueo
B. Vgatylirt
C. Vladimirovich
D. Vlandinorty
Q2: When was he born?
A. 6 October 1952
B. 7 October 1952
C. 8 October 1952
D. 9 October 1952
Q3: For how many times has he become president of Russia?
Q4: For how many years was he a KGB foreign intelligence officer ?
A. 10y
B. 12y
C. 14y
D. 16y
Q5: When did he move to Moscow in 1996 and joined President Boris Yeltsin's administration?
A. 1995
B. 1996
C. 1997
D. 1998
Q6: When did he become president of Russia?
A. 29 December 1999
B. 30 December 1999
C. 31 December 1999
D. 1 January 2000
Q7: With how many did he win 2012 presidential election?
A. 64%
B. 70%
C. 78%
D. 87%
Q8: For how years was he re-elected in 2018 presidential election?
Q9: Which country gave him'Order of Friendship' in 8th June 2018?
A. America
B. China
C. Iran
D. India
Q10: When was he awarded by 'Angel of Peace Medal'
A. 2015
B. 2016
C. 2017
D. 2018