Take this quiz and see how well you know about Yanni??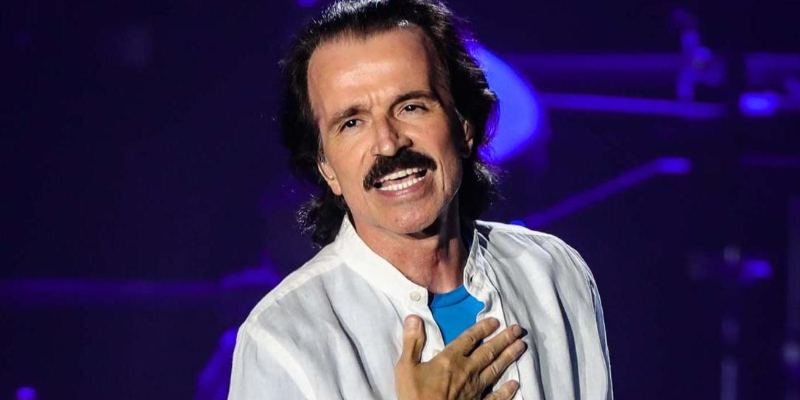 Yanni is a Greek composer, keyboardist, pianist, and music producer who has resided in the United States during his adult life. Yanni received international recognition by producing concerts at historic monuments and by producing videos that were broadcast on public television.
Author : Agniva Bhowmick
Posted On : 03-Oct-2019
Q1: What is the real name of Yanni?
A. Yiannis Chryssomallis
B. Yanniut Chatrsudn
C. Unni Chaytdpnd
D. Yanni Yiannis Chryssomallis
Q2: When was he born?
A. November 11, 1951
B. November 13, 1953
C. November 12, 1952
D. November 14, 1954
Q3: Which concert did give him breakthrough?
A. Live from piano
B. Live at the Acropolis
C. Yanni
D. Breakhaven
Q4: In which place of India did he do concert?
A. Tajmahal
B. Lalkella
C. India Gate
D. Mumbai Gate
Q5: How many albums of Yanni have peaked at No. 1 in Billboard's "Top New Age Album" category,
Q6: In how many countries did he perform?
Q7: At which age did Yanni set a Greek national record in the 50-meter freestyle swimming competition?
Q8: When did he move from Greece to the United States to attend the University of Minnesota
A. November 1975
B. November 1974
C. November 1973
D. November 1972
Q9: In which Minneapolis-based rock band group did he join in 1977?
A. The Beatles
B. Chameleon
C. The Rolling Stone
D. Pink Floyd
Q10: Which album of Yanni was published in 2011?
A. Mexicanisimo
B. Dare to Dream
C. Inspirato
D. Truth of Touch