Take this quiz and answer these 10 questions and see how well you know about Yuvraj Singh?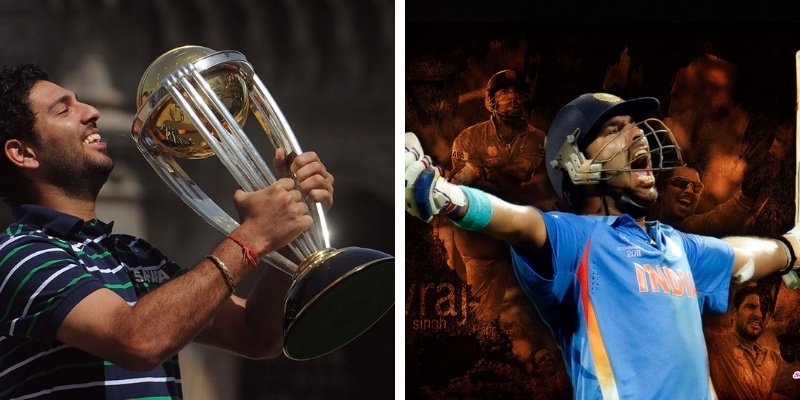 Yuvraj singh who is the International cricketer of India, played many responsible innings for India. He was first batsman who hit six sixes in an over. He fought against the cancer.
Author : Agniva Bhowmick
Posted On : 19-Feb-2019
Q1: When Yuvraj Singh was born?
A. 12 December 1981
B. 12 June 1981
C. 12 April 1981
D. 12 March 1981
Q2: In which year he debut in test cricket?
A. 2002
B. 2001
C. 2003
D. 2004
Q3: How many balls he took to reach 50 in T20 Cricket?
Q4: In which year he conferred the Arjun Award?
A. 2011
B. 2012
C. 2013
D. 2014
Q5: What is the highest price of Yuvraj Singh in IPL?
A. 11 core
B. 12 core
C. 16 core
D. 18 core
Q6: What is the jersey number of Yuvraj Singh
Q7: What is highest score of Yuvraj Singh in first class cricket ?
A. 200
B. 256
C. 302
D. 358
Q8: H hit six sixes against which bowler?
A. Lee
B. Johnshon
C. Broad
D. Stark
Q9: How many matches he played in ODI?
A. 256
B. 278
C. 300
D. 304
Q10: In which year he was awarded Padma Shri?
A. 2010
B. 2012
C. 2014
D. 2016