Tale this quiz and see how well you know about Zakir Husain??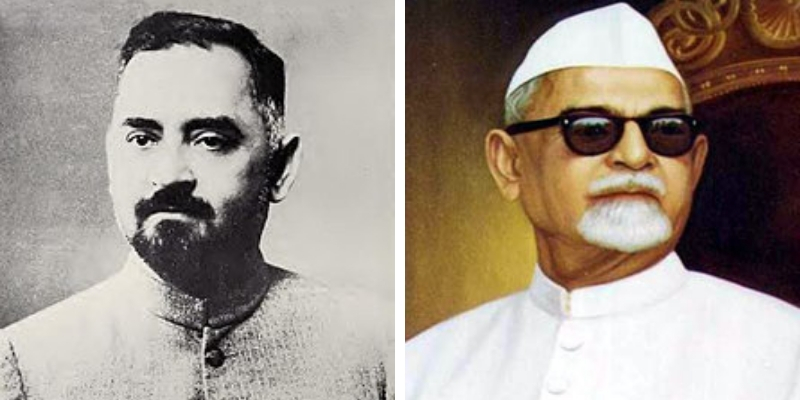 He was third president of India and second Vice President of India from 1962 to 1967. During this period Hussain emerged as one of the most prominent educational thinkers and practitioners of modern India.
Author : Agniva Bhowmick
Posted On : 15-May-2019
Q1: When Zakir Husain Khan was born?
A. 8 February 1897
B. 9 February 1897
C. 10 February 1897
D. 11 February 1897
Q2: For which state did he serve as Governor from 1957?
A. Bihar
B. UP
C. MP
D. Delhi
Q3: In which year was he awardedby Bharat Ratna ?
A. 1960
B. 1961
C. 1962
D. 1963
Q4: Where was he family migrate from Hyderabad after his born?
A. Delhi
B. Kaimganj
C. Telngana
D. Kolkata
Q5: What is the name of his grandson?
A. Mohammad Husain
B. Afridi Husain
C. Salman Khurshid
D. Salman Husain
Q6: In which year did he receive his doctorate in economics from the University of Berlin?
A. 1923
B. 1924
C. 1925
D. 1926
Q7: At which age did he get marriage Shah Jahan Begum ?
Q8: From which university did he complete his Phd in Economics?
A. Frederick William University of Berlin
B. Harvard University
C. Massachusetts Institute of Technology
D. University of Cambridge
Q9: In which year was he nominated as a member of the Upper House of Indian Parliament?
A. 1954
B. 1955
C. 1956
D. 1957
Q10: When did he become prime minister of India?
A. 13 May 1967
B. 14 May 1967
C. 15 May 1967
D. 16 May 1967