Take this quiz and see how well you know about Zareen Khan?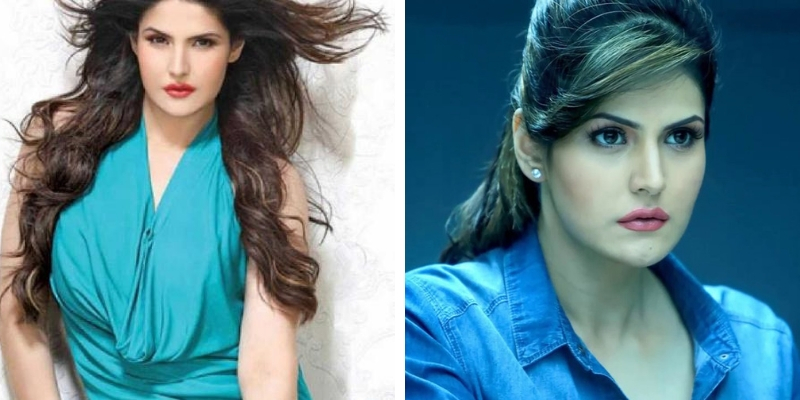 Zareen Khan is an Indian actress and model who mainly works in Hindi Film Industry. She is one of the hottest actress of Bollywood.
Author : Agniva Bhowmick
Posted On : 27-Feb-2019
Q1: When Zareen Khan was born?
A. 13 May 1987
B. 14 May 1987
C. 15 May 1987
D. 16 May 1987
Q2: In which year she made her debut in a leading role?
A. 2010
B. 2011
C. 2012
D. 2013
Q3: What was her debut film?
A. Ready
B. Yeh Zindegi Na Milengi Dobara
C. Veer
D. Jai Ho
Q4: In which movie Khan garnered recognition from her item number "Character Dheela"?
A. Ready
B. Veer
C. Bodyguard
D. Jai Ho
Q5: What was her first commercial successful movie?
A. Ready
B. Veer
C. Houseful 2
D. Jai ho
Q6: What she wanted to be, before being an actress?
A. Doctor
B. Engineer
C. Singer
D. Dancer
Q7: Which actor hired her in the movie Veer?
A. SRK
B. Salman Khan
C. Amir Khan
D. Yash Raaj
Q8: In which year her movie Hate Story 3 was released?
A. 2012
B. 2013
C. 2014
D. 2015
Q9: In which year she won the Best Female Debut at PTC Punjabi Film Awards?
A. 2014
B. 2015
C. 2013
D. 2012
Q10: What was the name of her Punjabi Movie?
A. DOA: Death of Amar
B. Naan Rajavaga Pogiren
C. Jatt James Bond
D. Veerappan