Can we guess what bad habit do you have based on these questions?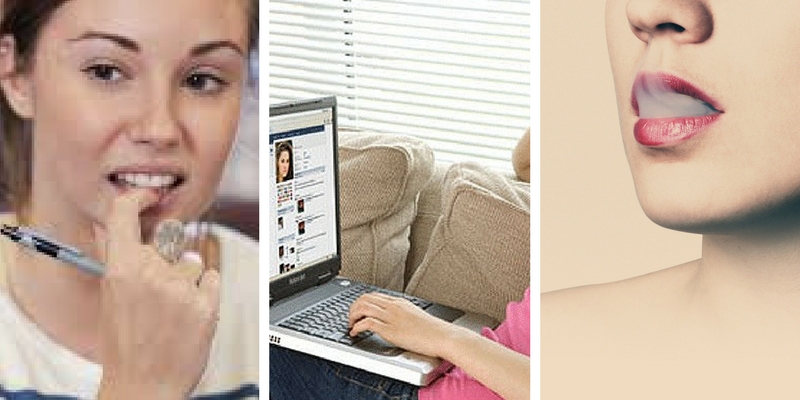 Nobody is perfect in this world. We all have some kind of bad habit. Take this quiz and we will guess what your bad habit is.
Author : Adiyogi Quiz Master
Posted On : 09-Mar-2018
What do you do when you get bored?

How many people have you dated?
Choose a hobby?

Choose a daredevil activity?
Volcano Boarding
Cage Diving with Crocs
Sky Diving
Running with mad bulls
Choose a social media platform?

At what time you go for a bath?
7.30am
8.00am
8.30am
Never
What is your shopping preference?

At what time you reach office?
9.00am
9.30am
10am
10.30am
What colour makes you happy?

Do you like spending time alone?
Not always
Never
Yes I feel good alone